Human Hair Extension
(815 products available)
TradeIndia.com is a one-stop source for buying the best human hair extension online from verified suppliers, dealers, manufacturers and exporters. You can choose from a wide array of hair extensions including remy hair extension, curly hair extension, wavy hair extension, clip hair extension & more.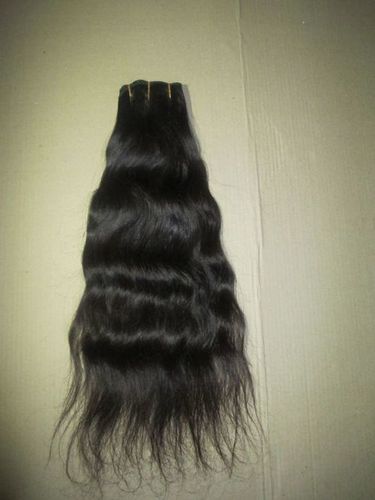 Minimum order quantity
10 Bundles
MADHEADS ONLINE LLP
Greater Noida, India... More

Shop no. 51, 2nd floor Beta plaza, Sector, Beta I, Greater Noida, Greater Noida, India
Minimum order quantity
100 Kilograms
HRITIK EXIM
Hyderabad, India... More

Lalit Villa, 25-26, Ishaq Colony, Hyderabad, India
Human Hair Extensions are mostly processed hair accessories and an easiest way of adding volume and length to your existing hair. These are mainly used to provide a natural glance, silky and style with beautiful appearance.

Why Trade India?
TradeIndia makes it easy to choose the right human hair extensions from hundreds of verified suppliers. Once you've shortlisted the human hair extensions supplier, you can contact them directly through India's #1 B2B marketplace, Trade India.

Apart from the above, you can also browse our comprehensive listings of Remy hair extensions, Wavy hair extensions, Clip hair extensions and more for seller listings, best rates, and bulk buying.

The details of all hair extensions and their sellers is listed on Tradeindia.com. You can compare several different OEMs, wholesalers, traders, dealers and exporters of hair on a single page. You can also analyze product types, models and pricing of each to zero down on what suits you the best.