Add Your Products
It will just take
2 minutes
of your time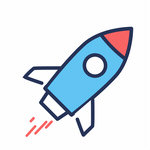 To get started, add your details:
Register Your Business &
Start Selling In Minutes.
Why you must connect with us.
10 million+
registered users
6 million+
monthly active users
120 million+
inquiries in a year
How to Sell on TradeIndia
Register at TradeIndia for free and grow your business exponentially. Join our 4.5 million+ seller community and start selling to over 5.8 million active buyers on our platform.
Why Sellers Choose TradeIndia?
Reach Millions of Buyers Globally
Showcase your product to over 6 Million active buyers on our platform from across the globe.
Buy Quality Leads
Looking for quality leads that convert? Get access to business trade offers and buying offers by importers and buyers across the globe and grow your business 10X faster.
Business Organized with TradeIndia App
Download TI's brand new user-friendly app, manage all your business needs at your fingertips and connect with sellers anytime, anywhere.
Secure payments with TradeIndia Pay
TI Pay is a reliable and safe online payment gateway that protects buyers and sellers against fraudulent transactions.