How It Works
Buyer transfers payment to Tradeindia
Supplier delivers the product
Buyer confirms the shipment
Tradeindia transfers payment to seller within 24 hours
Make payment to Tradeindia
Receive the product from seller
Payment transferred to the seller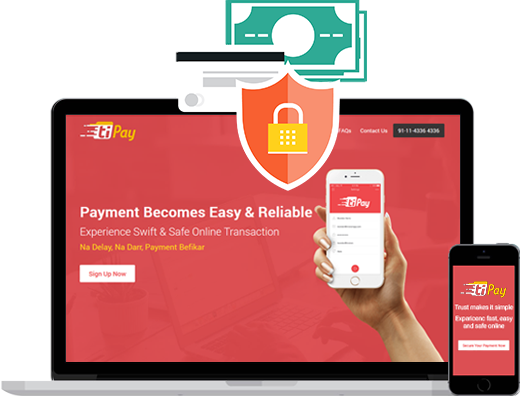 Why to select Tradeindia Payment Protection Plan?
It is a free service
Safe & Secure Platform
Instant Support
No Setup & Operational Cost.

FAQ's
What exactly does Tradeindia Payment Protection offer?

Tradeindia Payment Protection provides a method of secure & trusted transaction. It offers a great buying and selling experience to the users.

What is the need of sellers' bank account detail?

Bank account information of sellers is needed to make direct payments into their account. It will be done after buyer acceptance for the product delivered.

Is there any charge to use Tradeindia Payment Protection?

No, there is no charge. The service is free of cost.

What kinds of payment methods are there?

A buyer can pay through Debit Card, Credit Card, Net Banking.

How does TIPay work?

It is a series of a few steps. It works as a reliable and safe platform for buyers & sellers.

Can a Buyer or Seller cancel an order?

Yes, both buyer and seller can cancel the order before the shipment.