Incense Stick Making Machine
(374 products available)
Tradeindia has developed a comprehensive database of reliable manufacturers, suppliers and exporters presenting a comprehensive spectrum of Incense Sticks Making Machines. You can also choose from Incense Sticks Making Machines including Agarbatti Dryer Machine , Incense Stick Machine etc.
Top Incense Stick Making Machine Manufacturing Companies in TradeIndia
| Company Name | Location | Member Since |
| --- | --- | --- |
| Bharat Machine Tools Industries | Kolkata, India | 13 Years |
| Soham Industrial Machinery Ltd. | Surat, India | 11 Years |
| Shyam Incense Stick | Rajkot, India | 9 Years |
| S. G. Engineer | Bareilly, India | 8 Years |
| Nikunj Engineering Co | Ahmedabad, India | 8 Years |
| Nishan Products | Ahmedabad, India | 7 Years |
| Shree Hari Traders | Rajkot, India | 6 Years |
| Kalpesh Agarbatti Works | Bengaluru, India | 6 Years |
| Jay Durga Industries | Jaipur, India | 6 Years |
| Siddhapura Manufacturer & Suppliers | Bhavnagar, India | 6 Years |
Client Testimonials & Reviews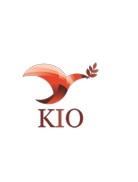 "

Getdistributors.com is a great website helping entrepreneurs grow their businesses in their preferred locations. The registration charges of this portal are minimal. It has a very user-friendly interface and with its help, I have got trustworthy distributors who are helping me expand my business. I will give full marks to this organization and will refer it to others also.

"

Roshni Industries is registered in Micro Industries as a manufacturer, exporter, trader, supplier and wholesaler of a wide range of technically advanced Incense making machine. Assortment of machines manufactured by us is durable and highly efficient that assures quick production in committed time frame. Range of Incense Stick Making Machine, Agarbatti making machine available with us encompasses coating machine, Bamboo stick making machine, Hose crimping machine and workshop tools like precision wise, drill wise, bench wise etc. I being part of tradeindia.com. I was realize my online business very smooth or fast. Tradeindia will help to my business in term of more visibility and advancement of my business. So, I would thanks to tradeindia.com for give me outstanding platform for grove my business. We wish you all good luck in their future endeavors and best of luck tradeindia.com.

"

We are associated with tradeindia.com, India's largest B2B online market place. I am happy with their trade inquiries and business promotion. Tradeindia helped our business to grow many folds with in a short period of time after becoming their paid member. All the very best tradeindia.com.