Side Channel Blower
(86 products available)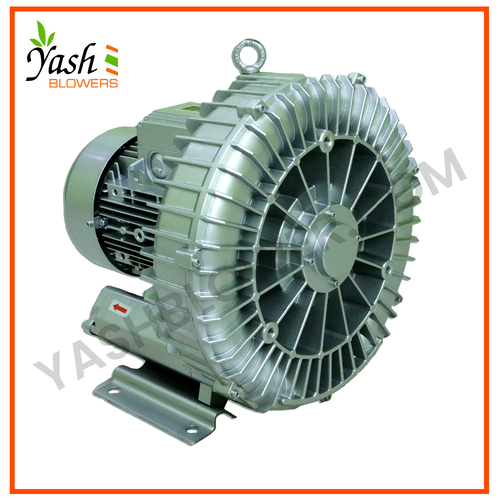 Slab Prices Available
1-100 Pack,
₹1,089.00/Pc
(₹1000 + 18% GST)
101-200 Pack,
₹2,089.00/Pc
(₹1000 + 18% GST)
201-300 Pack,
₹3,089.00/Pc
(₹1000 + 18% GST)
301-400 Pack,
₹4,089.00/Pc
(₹1000 + 18% GST)
Minimum order quantity
1 Unit
YASH BLOWERS PRIVATE LIMITED
Faridabad, India... More

Plot No.4, Dabua Nawada Road, Near 17 No. Chungi, N.I.T, Faridabad, India
Side Channel Blower
Side Channel blowers are the first choice in many automation projects for applications requiring large volumes of clean, dry air at low pressures and vacuums. A side channel blower operates as a multi staged compressor, in which each blade-to-blade regeneration stage results in a slight pressure increase. The side channel blowers are available in two main that comprised of single staged and double staged blowers.
Use of Side Channel Blowers in Various Applications:
Processing of aquaculture, spas and waster water plant.

Vacuum pick-up for material handling.

Vacuum hold down for materials.

Material transfer.

Central vacuum system.

Production line drying.

Air evacuation.
Positive Attributes of Side Channel Blower:
Low noise.

High pressure.

Precision radial impeller.

Direct drive.

Maintenance free.

Available in different sizes and models.
Ideal to use in Various Industries:
Plastic Industry: Manufacturing of medical bath tubs, etc.

Printing Industry: Laminating press, high-speed labeling machines, etc.

Food and Beverage: Drying of bottles and other similar applications.

Environment Technology: Air pollution monitoring, fume smoke extraction, etc.