Raw Agarbatti
(1278 products available)
Tradeindia – Explore leading top notch manufacturers of Raw Agarbattis including Aromatic Incense Sticks , Agarbatti , Dhoop Sticks etc. They are best quality Guns and are known for high performance and durability.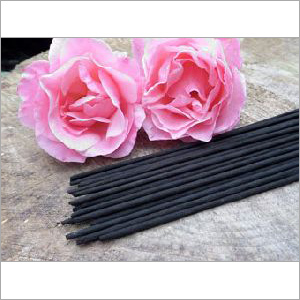 Slab Prices Available
1-100 Pack,
₹1,089.00/Pc
(₹1000 + 18% GST)
101-200 Pack,
₹2,089.00/Pc
(₹1000 + 18% GST)
201-300 Pack,
₹3,089.00/Pc
(₹1000 + 18% GST)
301-400 Pack,
₹4,089.00/Pc
(₹1000 + 18% GST)
Our company pays importance not singularly over making quality products but also upon delivering these products within promised time-frame to clients.
More
SAJAN AGARBATTI COMPANY
Guwahati, India... More

House No. 75, Shankar Nagar, Bye Lane No. A-10, Lalganesh, Near Domino's Pizza, Guwahati, India
What are Raw Agarbattis?
Raw Agarbattis are handmade sticks used for religious, aromatic and anti-odour. These sticks are burnt to getting the air filled with fragrance. They are best for meditation because of their sweet fragrance.

They are packed in durable and airtight cartons and bags. Moreover, they come in diameter that varies 1.3 mm to 3 mm. They are 8 and 9 inches long sticks. Moreover, they are widely demanded owing to their robust construction, corrosion resistance body and long service life.

Specifications :-
Diameter - 1.3 mm to 3 mm
Handmade - No
Use - Aromatic, Anti-Odour, Religious
Packaging Type: Cartons, Bags
Fragrance: Unscented Agarbatti
Length: 8 ",9 "

Why TradeIndia?
TradeIndia.com is a one-stop source for buying the best quality of Raw Agarbattis online from verified suppliers, dealers, traders and exporters. Keeping in mind salon clients requirements, they offer top grade of Raw Agarbattis at different sizes, colors and designs

Trade India makes it easy to choose the Raw Agarbattis from hundreds of verified suppliers. Once you've shortlisted the Raw Agarbattis supplier, you can contact them directly through India's #1 B2B marketplace, Trade India.

Apart from the above, you can also browse our comprehensive listings of Aromatic Incense Sticks , Agarbatti , Dhoop Sticks and more for seller listings, best rates, and bulk buying.

The details of all Raw Agarbattis and their sellers are listed on Tradeindia.com. You can compare several different wholesalers, traders, dealers, and exporters on a single page.