Amla Oil
(312 products available)
Explore the highly effective Amla Oil offered by several reputed suppliers, manufacturers, exporters and traders listed at Tradeindia. At this renowned B2B platform, buyers will get high-standard, cost-effective and soothing amla oils. At this renowned B2B platform buyers are most welcome with their queries. We are certain to provide the best quality products at reasonable prices. Buyers can also check out Amla Hair Oil, Natural Amla Hair Oil, Clove Bud Oil, Origanum Oil and Dementholised Oil.
Top Amla Oil Manufacturing Companies in TradeIndia
| Company Name | Location | Member Since |
| --- | --- | --- |
| Daxal Cosmetics Private Limited | Ahmedabad, India | 19 Years |
| Shiv Sales Corporation | Delhi, India | 16 Years |
| Zymo Cosmetics | Ahmedabad, India | 13 Years |
| Shalimar Chemical Works Private Ltd. | Kolkata, India | 11 Years |
| Saillon Pharma | Ahmedabad, India | 11 Years |
| Global Merchants | Navi Mumbai, India | 11 Years |
| Maruti Plastorub Industries | Ahmedabad, India | 10 Years |
| Trimurti Ayuherbal Pvt. Ltd | Shrirampur, India | 8 Years |
| Apex International | Jaipur, India | 7 Years |
| Sanket Enterprises | Mumbai, India | 7 Years |
Client Testimonials & Reviews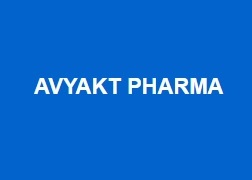 "

GetDistributors is a simple, unique, user-friendly, and the best platform if you seek business development. It helps in enhancing your online presence through advanced SEO and digital marketing techniques. My products and company have got huge visibility in a short span of time, all thanks to GD. It is a highly recommended portal for guaranteed business growth.

"

We are very thankful to tradeindia.com for its services and promotion of our products in Domestic as well International platform. We are the member of tradeindia since last 7 years and found good inquiries which help in growing our business. We have received a very good response with the help of tradeindia.com. Best of Luck. We will continue with you for our products promotion through tradeindia.com in future too. We wish we can get same support through out the years.
"

We are the leading Manufacturers and Exporter of Flavouring Essences, Essential Oils, Savoury Flavours, Emulsions, Aroma Chemicals. We are comfortable with tradeindia as a Genuine business promoter.