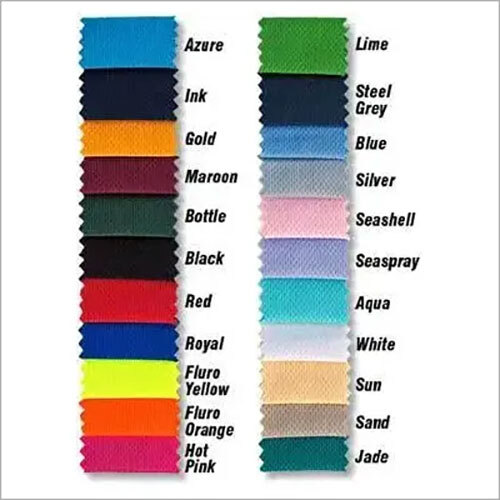 Direct Reactive Dye
Accepts only Foreign inquiries
---
51.00 - 60.00 INR
Minimum order quantity - 500 Kilograms/Kilograms
Get Latest Price
---
Supply Ability
50000 Per Week
---
Company Details
Manufacturing and export firms not only compete for customers but also prize their status in the global market where trends and customer preferences are often in a constant state of flux. Therefore, most utilize tangible and intangible resources in the best possible way to reach their set goals. Megha International is no different. Envisaging the demands for products like Basic Dyes, Solvent Dyes, and Textile Dyes in the world market, the company went commercially on-stream back in the year 1997, becoming a sought-after name in the dyes and dye intermediates industry. The company soon gained prominence for manufacturing dyes in bulk as per changing customer preferences. The demand for its product range is still on the rise, given the wide-ranging applications of dyes in the pharmaceutical, plastic, textile, cosmetic manufacturing, paints & lubricants, food & beverages, and allied industries. In short, many different industries use the dyes offered under the banner of Megha International for they are quite easy to work with and give outstanding results and finish. As an Indian company, today, it has attained success and fame, both domestically and globally, enjoying a significant competitive advantage over major dye manufacturing businesses from both India and abroad.

The company currently manages a team of high-calibre professionals whose knowledge of the trade surpasses the expertise and experience of competitors. They work unitedly as directed by Mr. Devang R. Mehta, who is a veteran of the domestic dyes and dye intermediates industry. With his prudent balance of strategies and skills, Megha International has successively consolidated its presence in the field of dyes and dyes intermediates, globally, and aims to tap more end-users from foreign shores in the future.

As regards the production setup, it has a world-class manufacturing facility in Mumbai with a monthly capacity of 100 MTS, which helps it meet needs for Basic Dyes, Solvent Dyes, and Textile Dyes from its regular and marquee clients, worldwide. Even their time-consuming projects are handled expertly, thanks to the manufacturing excellence exhibited in its single campus. Knowing that global businesses prefer partnering with companies that comply well with environmental and industrial norms, Megha International guarantees the highest level of quality, sustainability, and safety to its customers and under no condition deviates from its pre-set standards. The company also walks miles to ensure customers get investment-worthy products on every deal. Customer concerns related to product pricing are given adequate importance with each product being marginally priced for their absolute convenience and satisfaction.

Looking for value for money deals from a company that never fails to demonstrate its trading excellence and knows how to cater to the special needs of the fast-growing global market of dyes and dyes intermediates? Contact Megha International today!

Markets & Industries

The innovation-driven market leadership of Megha International is known to all. The company has attained fame by setting new benchmarks in the production of Basic Dyes, Solvent Dyes and Textile Dyes. As the company has evolved over the years and achieved manufacturing excellence in its field that is second to none, it has also managed to strike strong strategic partnerships with many global clients from the following application areas:

1. Dairy
2. Food & Beverage
3. Textile
4. Plastics
5. Pharmaceutical
6. Cosmetics & Toiletries

Leadership

Indian companies are increasingly showing their business prowess in the global market. This company too has a huge international presence and boasts of great partnerships with hundreds of clients who exclusively turn to the company for meeting their requirements and needs. Client-driven strategies and new product development initiatives are handled well by Mr. Devang R. Mehta (Managing Partner) who knows how to wield better market power through technological innovation while safeguarding the health and safety of its global customers.

Quality

The company is committed to the highest standards of quality and has a dedicated internal quality assessment department that knows how to respond to the quality expectations of global customers in the best possible way. All product batches are individually inspected using a wide variety of validated tests at its own quality lab that it continually optimizes for operational efficiency. The company also has benchmark safety and pollution control facilities in place.

Why Choose Megha International?

1. The company started with a limited selection of dyes and pigments and today carries a huge range of Basic Dyes, Solvent Dyes, and Textile Dyes.

2. The company strives to be a frontrunner by meeting customer expectations when it comes to fair product pricing.

3. The company focuses on sustainable manufacturing and boasts of a capacity to monthly manufacture almost 100 MTS of dyes featuring good solubility levels and rich colour palettes.

4. It follows advanced testing technologies to track the purity and non-toxicity of its range.

5. It has a track record of offering safe and timely order deliveries as per exacting global standards.
Fact Sheet of Megha International

| | |
| --- | --- |
| Nature of Business | Exporter and Manufacturer |
| Business Location | Mumbai, Maharashtra |
| Company Leader | Mr. Devang R. Mehta |
| No. of Staff | 12 |
| Year of Establishment | 1997 |
| OEM Service Provided | No |
| Production Type | Automatic |
| Monthly Production Capacity | 100 MTS |
| Banker | SYNDICATE BANK |
| GST No. | 27AAAFM2649F1ZF |
| PAN No. | AAAFM2649F |
| TAN No. | MUMM10045A |
| I.E. Code | NA |
| Warehousing Facility | NA |
| Export Market | NA |
Business Type
Exporter, Manufacturer, Supplier
Working Days
Monday To Sunday
Seller Details

MEGHA INTERNATIONAL
Owner
Mr. Devang R. Mehta
Member Since
6 Years
AddressView on Map
No 76-80/3, Dr. Kuverji Raishi Road, Mumbai, Maharashtra, 400009, India
More Products From This Seller
Explore Related Categories
Direct Reactive Dye In Dr. Kuverji Raishi Road