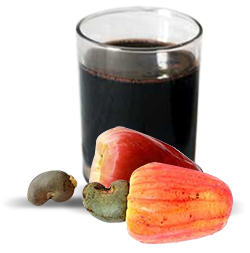 Cashew Nut Shell Liquid (Cnsl)
Get Latest Price
---
---
Product Overview
Key Features
We are leading manufacturer and suppliers of Cashew Nut Shell Liquid (CNSL) in Pondicherry, Pondicherry, India. CNSL is a reddish brown viscous liquid extracted from a soft honeycomb structure inside the cashew nutshell and is a by-product of the Cashew industry.It is extracted from the cashew nut shell, which is a pericarp fluid of the Shell nut. CNSL is a mixture of four components: all are substituted phenols - anacardic acid (I), cardanol (II), cardol(III) and 2-methyl cardol(IV).

Anacardic Acid and Cardanol are monohydric phenols whereas Cardol and 2-methyl cardol are dihydric phenols. In the nut, CNSL occurs mainly as an anacardic acid (~90%) and cardol around slightly lower than 10%. The dual phenolic/alkenyl nature of CNSL makes it a potential natural raw material for the synthesis of water-resistant resins and polymers.
---
Company Details
Golden Cashew Products (P) Ltd. is a leading global manufacturing company developing products derived from Cashew Nut Shell liquid (a Renewable Natural resource). Founded in 1986, the company is headquartered in Pondicherry, India and maintains global trade relations with the help of many leading distributors across the world. The unique properties of CNSL are used to develop and produce a wide range of products that have various applicationsa In speciality surface coatings, Phenalkmine Epoxy Hardener, Epoxy Resin, Friction materials, Rubber, Industrial Laminates, Adhesives and sealants. CNSL can be used as an organic substitute for the higher cost phenol based products while at the same time introducing unique features and advantages over traditional chemistry. Started as a first generation entrepreneurial venture in 1986, GCPPL has steadily grown over the years to become the largest manufacturer and producer of CNSL based derivatives like CNSL, Cardanol, Cashew Friction Dust and Phenalkamine Epoxy Hardeners in India and is recognised globally as well.
Business Type
Exporter, Manufacturer, Supplier
Working Days
Monday To Sunday
Certification
ISO 9001:2015
Seller Details
GOLDEN CASHEW PRODUCTS PVT. LTD.
Owner
Mr. Satish Dabas
AddressView on Map
Plot No No. 69, Mallam Road, Sedarapet, Puducherry, Puducherry, 605111, India
More Products From This Seller
Explore Related Categories
Cashew Nut Shell Liquid (Cnsl) In Sedarapet