Belt Conveyors
(3743 products available)
TradeIndia.com is a one-stop source for buying the best Belt conveyors online from verified suppliers, dealers, manufacturers and exporters. You can choose from a wide array of Belt conveyors including Precision Belt Conveyors, Magnetic Belt Conveyors, Inclined Belt Conveyors and many more.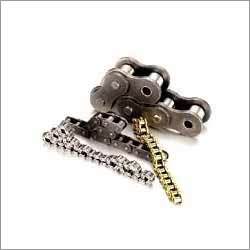 Minimum order quantity
50 Foot
JAY ENGINEERING
Vasai, India... More

Unit No.-9, Sahakar Vijay Industrial Estate, Navghar, Near Pooja Hotel, Vasai (East), Vasai, India
Belt conveyors are are considered to be the most common and cost-effective means to convey unit loads. These conveyors are built with high precision using state of the art technology that enables faster and smoother product movement. Belt conveyors are also used for covering long distances that allows components or parts to pass through multiple workstations. Moreover, Their Compact size and less weight makes it easy to handle and install and they have an Efficient design structure, thus, can work continuously for long hours.
Features:-
a) Requires minimum energy for the smooth and efficient operation
b) Can be controlled automatically and manually
c) Optimum operational efficiency and longer service life
d) It requires low maintenance
e) Equipped with small yet efficient motor that makes it functional
Why Tradeindia?
TradeIndia makes it easy to choose the right Belt conveyor from hundreds of verified suppliers. Once you've shortlisted the roller conveyor supplier, you can contact them directly through India's #1 B2B marketplace, Trade India.
Apart from the above, you can also browse our comprehensive listings of the
Roller Bed Belt Conveyors, Trough Belt Conveyors, Portable Belt Conveyors
and more for seller listings, best rates and bulk buying.
The details of all Conveyor & Conveyor/Industrial Belts and their sellers is listed on Tradeindia.com. You can compare several different OEMs, wholesalers, traders, dealers and exporters of Belt Conveyors on a single page. You can also analyse product types, models and pricing of each to zero down on what suits you the best.