Almond Oil
(988 products available)
Tradeindia.com is the renowned B2B platform offering customers an extensive list of Almond Oil manufacturers, suppliers, and distributors. These companies offer clients the purest forms of natural almond oil. Almond oils are available in various forms such as sweet almond oil, bitter almond oil, almond hair oil, almond oil for body massage and others. Buyers can also find other related products, like Almond Oil Soap, Organic Almond Oil, Almond Hair Oil, Watermelon Seed Oil and Origanum Oil.
Top Almond Oil Manufacturing Companies in TradeIndia
| Company Name | Location | Member Since |
| --- | --- | --- |
| Shiv Sales Corporation | Delhi, India | 16 Years |
| Alpha Chemika | Mumbai, India | 15 Years |
| Zymo Cosmetics | Ahmedabad, India | 13 Years |
| Shubham Natural Fragrances | Kannauj, India | 13 Years |
| Global Merchants | Navi Mumbai, India | 11 Years |
| Herbo Nutra Extract Private Limited | Greater Noida, India | 10 Years |
| Kazima Perfumers | Delhi, India | 8 Years |
| N. Chimanlal & Co. | Mumbai, India | 8 Years |
| Jigs Chemical Limited | Ahmedabad, India | 7 Years |
| Sanket Enterprises | Mumbai, India | 7 Years |
Client Testimonials & Reviews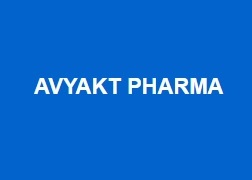 "

GetDistributors is a simple, unique, user-friendly, and the best platform if you seek business development. It helps in enhancing your online presence through advanced SEO and digital marketing techniques. My products and company have got huge visibility in a short span of time, all thanks to GD. It is a highly recommended portal for guaranteed business growth.

"

We are very thankful to tradeindia.com for its services and promotion of our products in Domestic as well International platform. We are the member of tradeindia since last 7 years and found good inquiries which help in growing our business. We have received a very good response with the help of tradeindia.com. Best of Luck. We will continue with you for our products promotion through tradeindia.com in future too. We wish we can get same support through out the years.
"

We are the leading Manufacturers and Exporter of Flavouring Essences, Essential Oils, Savoury Flavours, Emulsions, Aroma Chemicals. We are comfortable with tradeindia as a Genuine business promoter.