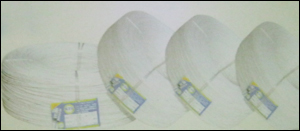 PVC Insulated Submersible Copper Winding Wires
Brand Name:
KARTIKAY TRANSMISSION PRODUCT
Product Description
We are one of the leading manufacturers of Enamelled Winding Wires made of Copper and Aluminium. PVC insulted copper winding wires for submersible pump motors are manufactured with latest international technology. These wires are insulated with a special vinyal compound which is formulated and processed in a sophisticated processing plant. We manufacture these wires as per IS-8783, 1995. We manufactures a wide range of wires, as per customer's requirements of size, and class of insulation.
Contact Details
Other Products You May Like
TOP