Shampoo
(14428 products available)
Tradeindia is a leading B2B marketplace for manufacturers, suppliers, and traders of Shampoo. Buyers can also contact us for purchasing the products from listed sellers. Here you can find various branded shampoos at reasonable prices. Check out all the details of every type of shampoo and send us your requirements. Buyers can also take a look at the details of related product categories including Argan Oil Shampoo, Hair Fall Control Shampoo, Ketoconazole Shampoo, Keratin Shampoo.
Top Shampoo Manufacturing Companies in TradeIndia
| Company Name | Location | Member Since |
| --- | --- | --- |
| Daxal Cosmetics Private Limited | Ahmedabad, India | 19 Years |
| Geevet Remedies | Mehsana, India | 17 Years |
| Izuk Impex | New Delhi, India | 15 Years |
| Sage Herbals Pvt. Ltd. | Ghaziabad, India | 14 Years |
| Saillon Pharma | Ahmedabad, India | 11 Years |
| Lexicare Pharma Pvt. Ltd. | Ankleshwar, India | 10 Years |
| Eu Genia Biocare International | Yamunanagar, India | 8 Years |
| D. K. Industries | Ghaziabad, India | 7 Years |
| Codex Drugs Pvt. Ltd. | Vadodara, India | 6 Years |
| Jangra Chemicals Private Limited | Jalandhar, India | 6 Years |
Client Testimonials & Reviews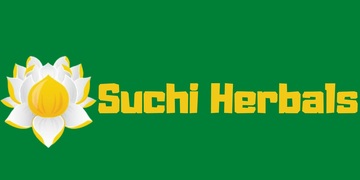 "

GetDistributors.com has played a major role in increasing our market reach, brand value, and popularity and we can't be thankful enough for that. It has helped us find reliable distributors who have opened new avenues for us across the country. Our heartfelt thanks to the young and strong-minded team that has supported us and resolved all our concerns and queries much before we expected. GetDistributors.com. is your go-to portal, if you want to grow your business.
Suchi Herbals Ongole, Andhra Pradesh
Member Since - 3 Years
Suchi Herbals

"

We are customer of tradeindia since more than 3 years and their services are satisfactory. We would like to continue subscription of tradeindia for many more years in future. We wish them all the very best in achieving newer heights and more success in their future plans and endeavours.

"

We Daxal Cosmetics Pvt. Ltd. are one of the leading manufacturer of various cosmetic items. We are member of Tradeindia.com since last 5 years. We received good prospective inquiries from tradeindia.com. We thankful to Tradeindia.com for their CRM support and timely response. We are satisfied with service and response. Wishing Tradeindia team all the best; keep up the good work.