Liquid Nitrogen
(371 products)
Discover 371 products from Liquid Nitrogen manufacturers, suppliers, distributors, and dealers across India. Liquid Nitrogen product price in India ranges from 120 to 3,00,000 INR and minimum order requirements from 1 to 1,000. Whether you're looking for Liquid Nitrogen, Liquid Nitrogen Chamber, Liquid Nitrogen Generating Plant etc, you can explore and find the best products from Tradeindia. We offer a wide range of Liquid Nitrogen selections in various locations including Pune, Mumbai, Hyderabad, Kolkata, Chennai and many more.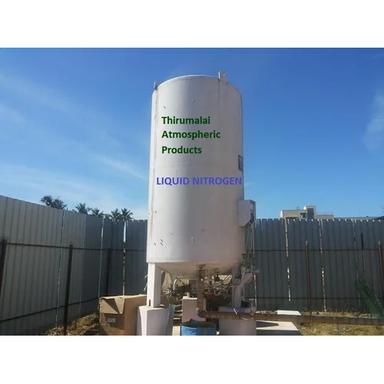 Liquid Nitrogen Price List
This Data was Last Updated on 2023-12-05
Liquid Nitrogen Manufacturers | Suppliers in India
| Company Name | Location | Member Since |
| --- | --- | --- |
| Universal Ing. La. Boschi Plants Private Limited | New Delhi, India | 18 Years |
| Panki Oxygen | Kanpur, India | 14 Years |
| Pavan Industrial Gases Pvt. Ltd. | Mehsana, India | 10 Years |
| A A Traders | Mumbai, India | 9 Years |
| Taheri Enterprises | Mumbai, India | 9 Years |
| Unique Safety Services | Mumbai, India | 9 Years |
| Space Cryogases Private Limited | Navi Mumbai, India | 9 Years |
| Freeze Tech Innovations | Coimbatore, India | 8 Years |
| Joshi Agrochem Pharma Private Limited | Mumbai, India | 7 Years |
| Southern Scientific Lab Instruments | Chennai, India | 3 Years |
FAQs Related to Liquid Nitrogen
Liquid nitrogen has a boiling point of −195.8 °C (temperature), which is required to make frozen dishes (like ice cream). It is used as a coolant and refrigerant in equipment or processes; Scientists use it for cold experiments; pharmacists use it to remove skin lesions, etc.
Liquid nitrogen packaging mainly involves the use of cryogenic tanks or cryogenic liquid cylinder. Liquid nitrogen is safely packed, stored, transported and handled in any of the two types of cryogenic containers in different pack sizes.
No, it is highly recommended to store liquid nitrogen in cryogenic tank with loose fitting lids as an airtight seal can possibly cause pressure rise inside the container that may explode after a short time.