Hand Sanitizer Dispenser
(982 products available)
From manual to automatic, check out Hand Sanitizer Dispenser featured by top manufacturers, suppliers dealers in India. Get instant price details of types of Hand Sanitizer Dispenser, including foot-operated hand sanitizer dispenser, automatic liquid dispenser, manual dispenser bottle and others, designed according to national and international quality standards to meet needs of each industry.
Top Hand Sanitizer Dispenser Manufacturing Companies in TradeIndia
| Company Name | Location | Member Since |
| --- | --- | --- |
| Pushpa International | Jodhpur, India | 20 Years |
| Hi-Tech Sweet Water Technologies Pvt. Ltd. | Surat, India | 18 Years |
| Sohum Autogas Systems Pvt. Ltd. | Pune, India | 14 Years |
| Durga Packaging Machine | Ballabgarh, India | 14 Years |
| Vending Updates India Pvt. Ltd. | Noida, India | 13 Years |
| Kk India Petroleum Specialities Private Limited | Mumbai, India | 12 Years |
| Alfa Enterprises | New Delhi, India | 11 Years |
| Maruti Plastorub Industries | Ahmedabad, India | 10 Years |
| The Janson Enterprises | New Delhi, India | 9 Years |
| Tci Product | Vadodara, India | 9 Years |
Client Testimonials & Reviews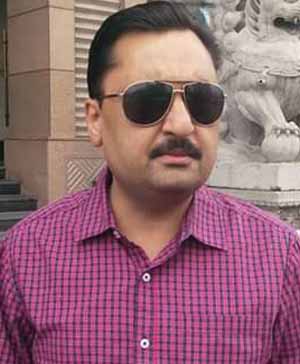 "

Thanks tradeindia for your valuable information and required changes. Your's team from CRM has subject knowledge is great. I wish you success in all your endeavors. All The Best.

"

We already associated with tradeindia. This has helped us to exponentially to expand our presence not only Domestically with in India but also in different International markets. We look forward to a continual relationship with tradeindia.com and recommended to others, as one of the most organized B2B platform for branding of our products and service.

"

We are the leading manufacturer of the cool pack, gel pack, ice gel packs and coolant packs. We supply in the national wide, where we are enrolled with tradeindia.com since 3 years we are very much satisfied with the services. We are expecting the better and same services from the tradeindia.com and All the Best for the tradeindia.com team.