Bopp Jumbo Roll Tape
(145 products available)
Get instant BOPP Jumbo Roll Tape & its current online market price. Find here details of manufacturers, suppliers & dealers of BOPP Jumbo Roll Tape. Explore a vast collection of packing & sealing tapes, including self-adhesive tapes, double-sided tape, paper tape etc., which are recyclable to promote healthy & green planet.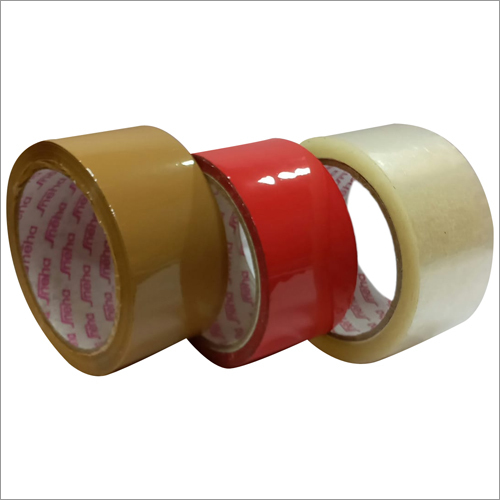 Minimum order quantity
360 Piece
ENTEK CORPORATION
Kolkata, India... More

Chiriamore, Kaikhali, P.O. - Gopalpur, Kolkata, India
About BOPP Jumbo Roll Tape
Biaxial-Oriented Polypropylene (BOPP) jumbo roll tape is an extensively used adhesive tape for closing, packing & sealing medium-to-large cartons or boxes made of corrugated fiberboard material. It is made of a thermoplastic polymer, which means it can be utilized in both hot & cool temperature variations. It is a pressure-sensitive tape, which means it will stick to the surface with the application of pressure.
BOPP jumbo roll tape is available in different types, such as transparent tapes, coloured tapes, multi-coloured tapes, & customized. The roll is available in various lengths, & is widely used in logistic, shipping & packaging industries. It is eco-friendly, recyclable, waterproof, wrinkle-proof, printable, non-toxic, abrasion-resistant, & chemical-resistant.