Baby Slings
(13 products available)
In Tradeindia Portal, we have provided an organized and updated directory of reliable and renowned Baby Slings manufacturers, exporters and suppliers. You can choose from a durable range of Baby Slings including Baby Carrier, Baby Cycles, Baby Walkers, Baby Bath Tub, Baby Rattles etc.
Client Testimonials & Reviews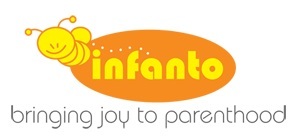 "

Before GetDistributors happened, we tried numerous ways but were never really successful in attaining desired market growth. We almost lost our hope of becoming a known name in our sector and expanding our customer base. But somehow GD happened and I am so glad I registered with them. After experiencing GD's service, I got to know that enhancing your market reach does not always have to be costly and time-consuming. Lots of thanks to the team for its quick and reliable service.