Smart Watch
(671 products)
Discover 671 products from Smart Watch manufacturers, suppliers, distributors, and dealers across India. Smart Watch product price in India ranges from 200 to 5,299 INR and minimum order requirements from 1 to 1,000. Whether you're looking for Touch Screen Smart Watch, G2 Smart Watch with 6 Months of Warranty and IPS Colour Curved Display, Smart Watch etc, you can explore and find the best products from Tradeindia. We offer a wide range of Smart Watch selections in various locations including Delhi, Mumbai, Bengaluru, Chennai, Pune and many more.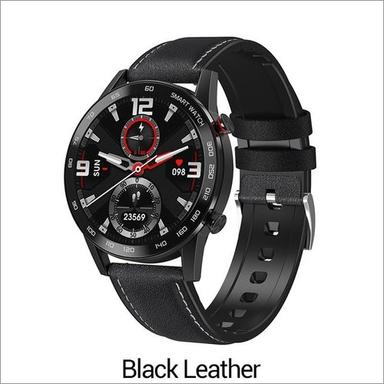 Smart Watch

Users of contemporary technology are becoming more interested in smartwatches. Due to the enormous market, many companies—including traditional watch companies like Fossil—are also producing smartwatches. But one could question why smartwatches are so important and enticing. Some individuals might think that due of smartphones as well as other technological improvements, wristwatches are less significant today. They frequently wonder why they need a separate timekeeper when their phone accomplishes it so well. More times than I can count, I've heard people say that smartwatches are unnecessary. But many who hold such views merely have no idea of the capabilities of a smartwatch.

What is Smart Watch
A wearable computing device that is very similar in appearance to a wristwatch or any other time-keeping device is referred to as a smartwatch. A good number of modern wristwatches can also indicate the time and are equipped with Bluetooth. When paired with a smartphone, the wearer's watch transforms into a wireless Bluetooth adapter that allows the smartphone's functionality to be extended to the watch. The interface of the watch allows the wearer to initiate & answer phone calls via their mobile phone, view text and email messages, obtain weather reports, hear music, compose text and email messages, & ask a virtual assistant a question. Other functions include: The majority of smartwatches on the market today are stand-alone gadgets that provide a particular function. Some smartwatches, for instance, collect data about wearer's health by measuring the wearer's heart rate, among other things. Other smartwatches track the wearer's activity levels. Others provide information from the Global Positioning System (GPS), which enables the wearer to receive directions for walking or driving.

Smart Watch: Design & Function.
Because the manufacturing of smartwatches takes into consideration the fundamental requirements and preferences of customers, the functionality of each smartwatch is comparable to that of the others.
Smartwatches primarily perform the following functions:

1. Synchronisation with your phone through the use of a mobile application, through which you're able to configure all of the essential notes for keeping track of activities and notifications;

2. Notices regarding incoming calls (with the option to reset or receive a call), texts, and notifications from social networks and instant messaging services;

3. Control of one's level of physical activity as well as the selection of one's preferred mode(s) of sporting activities; monitoring one's level of sleep, steps, and pulse; keeping track of the number of calories burned; monitoring one's level of medical indicators; for example, measuring one's blood pressure & oxygen levels;

4. Location determination is possible due to the built-in GPS sensor and the synchronisation of the watch with such a smartphone. This enables the user to track the route as well as runs on the map within the application, view the gps location coordinates in an unknown area, and view the location of the child if the watch is intended for use by children.

5. The ability to operate the audio player, including being able to switch tracks and modify the level;

6. The alarm clock, timers, stopwatch, calculator, and movement & warm-up reminders can all be set on the screen itself, in addition to being able to do so through the mobile application.

Uses of Smart Watch

1. You won't ever lose a call thanks to smartwatches.
2. Smartwatches let you take notes.
3. Smartwatches are a crucial piece of luggage.
4. Wearable computers are excellent task managers.
5. Communication is more convenient with smartwatches.
6. A smartwatch can help you keep up with the news.
7. Smartwatches assist with timely bill payment.

Types of Smartwatch
General
The general-purpose smartwatch is the most widely used kind of smartwatch. These are made to be appropriate for a variety of situations, including monitoring notifications while commuting and listening to music while running every day. The majority of flagship products from well-known companies like Samsung & Apple can be categorised as smartwatches for everyday use. They frequently are a master of none and a jack of all trades. Numerous gadgets will include media controls, GPS, call-making and receiving capabilities, and
They typically have a robust operating system, like WearOS or Tizen, that enables them to run many apps from the manufacturers and frequently from third parties as well, to aid them with such a wide range of duties. The drawback of this is that they typically consume a lot of power, necessitating daily recharge.

Fitness
Smartwatches that are geared at fitness are intended to be appealing to people who want to keep track of their general health and monitor their workouts. Fitness smartwatches must have a slim design to prevent getting in the way of your workouts. Rather than stainless steel, the shell is sometimes made of lighter materials like aluminium or plastic, and manufacturers frequently incorporate a silicone strap which is more pleasant on your wrist.
Fitness-focused smartwatches frequently come equipped with Bluetooth and integrated audio storage.
This enables you to exercise without having to bring your phone with you; this is crucial for runners who might not have a place to put their phone while running. In order to improve the tether-free experience, some of the more expensive fitness smartwatches will offer the choice for a cellular connection. This enables you to answer calls or respond to messages sans your phone. They should work with your preferred fitness applications, like Strava or Google Fit, and will also contain GPS or an accelerometer to track your trips.

Luxury
Luxury smartwatches are made for people who want to wear a practical device on their wrist in addition to making a high-end fashion statement. In order to stay current and capitalise on the strong brand affinity & loyalty their brand enjoys; several traditional Swiss watchmakers are shifting to the smartwatch market. Tag Heuer, Breitling, & Frederique Constant are a few examples of companies that have introduced high-end smartwatches.
Given that many of them have common subsystems like Google's WearOS, there is a significant amount of overlap between premium smartwatches and everyday smartwatches. The primary difference between them is the premium cost associated with the high-end appearance and well-known brand. Even while they frequently share the same os, one additional way that they differ is that many of them have custom watch faces that are unique to that watch.

Budget
An inexpensive smartwatch could be a decent option if you don't want to spend a lot of your hard-earned money on one. Though you will have a constrained set of capabilities relative to some of the top general use smartwatches, these tend to cost under 5000, which makes them quite accessible. An inexpensive wristwatch will often mirror current notifications, monitor your daily activity goals, such as miles or calories burned, & manage media. They cannot install apps like other smartwatches can, thus you are only able to use the functions they come with. On the positive side, because they don't do as many things, you may anticipate very good battery life—often lasting for several weeks on just a single battery charge.

Hybrid
Hybrid smartwatches have analogue watch faces, processors, sensors, and phone connectivity. It can track your workouts and heart rate without interacting with the clock face. Most hybrid smartwatches contain a small smartwatch display within the primary watch face; however, it may merely display your step count or notifications. You'll use your smartphone to set up and adjust the watch's settings, so there's little device interaction. This smartwatch has great battery life. Hybrid smartwatches can last a month without a screen. If the battery dies, just the smart functionalities will be affected, so your analogue watch will still work. Early wearables were bulky; hence hybrid smartwatches were popular. Since manufacturers have shrunk general-use smartwatches, they are less popular.
To put it simply, we believe that purchasing a smartwatch is money well spent. If you choose one of the more well-known brands, such as Apple, Garmin, or Samsung, you should be aware that they can be quite pricey. However, one may also discover something of value. Watches that buck the trend and give genuine quality without the accompanying high price tag are the Xiaomi Amazfit Bip. The longevity of the battery is no longer the significant obstacle that it used to be. For example, the first Apple Watch suffered from a short battery life, which turned off many potential buyers to the concept of smartwatches altogether. Any watch that was manufactured during the last year and released to the public shall have a minimum power reserve of 24 hours.
---
Smart Watch Price List
This Data was Last Updated on 2023-12-03
Smart Watch Manufacturers | Suppliers in India
| Company Name | Location | Member Since |
| --- | --- | --- |
| Amazing Mart | New Delhi, India | 7 Years |
| Callmate India Pvt. Ltd. | New Delhi, India | 6 Years |
| Unic Magnate | Chennai, India | 6 Years |
| Syl Technologies Pvt. Ltd. | Delhi, India | 5 Years |
| Bluei Store | New Delhi, India | 5 Years |
| Sasha Gifts | Pune, India | 5 Years |
| Inspiring Technologies | Mumbai, India | 4 Years |
| Aliya Trading S.l | Manila, Philippines | 4 Years |
| Atoptec (nanjing) Technology Co., Ltd. | Nanjing, China | 4 Years |
| Crimson Communicare Llp | Gurugram, India | 3 Years |
FAQs Related to Smart Watch