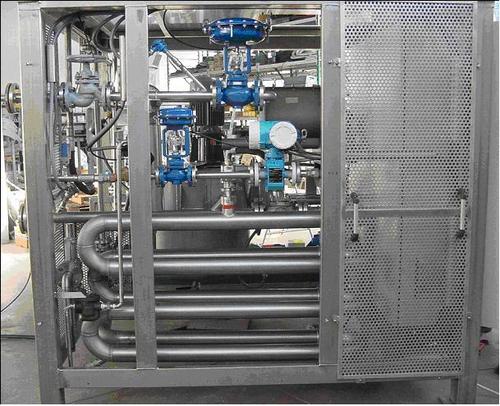 Starch Jet Cooker For Paper
Brand Name:
Paper Engineering Srl
Product Description
These Starch Jet Cooker for Paper that we present is the result of years of cooperation with producers of starch; to now the machine is running in some reality paper with excellent results.
In many industrial applications starches before their use must be heat-treated in order to get loose.
The cooker in continuous type CLEVER 3000 improves the traditional methods of cooking starch while ensuring:
•Simplicity in the operations of cooking of all types of starch.
•Reduction of the time necessary for the preparation of sound of starch.
•Greater stability and drudgery in the characteristics of loose.
•Constant precision of doses.
•Reduction of checks and reduction of the workforce.
•Possibility to view in real time the concentration of cooking.

The plant integrated dosage and cooking is able to receive in a hopper and in various ways (manual on bags, service screw or pneumatic transport) powder of starch, by screw batch feeders shall enter in the mixer, where a shaker keeps the product in suspension, ready to be sent through a positive displacement pump to a cooking system suited to the various types of starch used.
The product in solution, prepared by the concentration and temperature sought, can be sent in the various points of use to the needs of production.
The management system is controlled by a computerised system adapted to the various needs of the customer.
Contact Details
Other Products You May Like
TOP