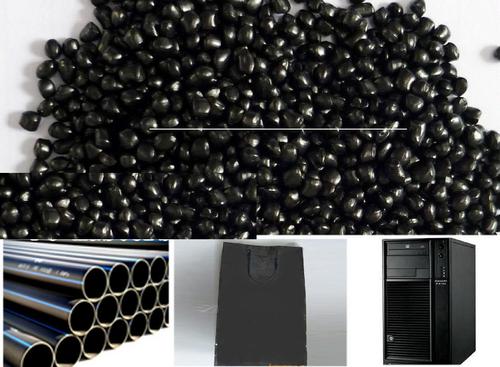 Black Master Batch
Brand Name:
D. K. Polymers Pvt. Ltd.
Product Description
We offer high quality master batches & filler compounds for plastic industries. Our product are made of excellent quality, imported raw material as we aim at providing a superior product for your end use. We are also flexible to our customer requirement by customizing our products as per customer need. Our product are widely used in HDPE / PP woven sacks & bags, Lino Bags, Blow / Injection molding products( Household Furniture ) tarpaulin, LD / HM carry bags, plastic food containers, film extrusion industry, lamination, HDPE industrial / agricultural pipes, raffia tapes & for your products.

Our Black Master Batch imparts optimum dispersion, opacity, heat stability & light fastness.
Contact Details
Other Products You May Like
TOP