UV Light Insect Catcher Bug Zapper Mosquito Killer 1-2 Acre Coverage For Organic Food in Fushan District.
UV Light Insect Catcher Bug Zapper Mosquito Killer 1-2 Acre Coverage For Organic Food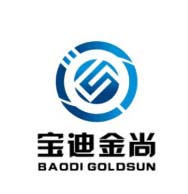 Yantai, Shandong ...More

No.107 Jinshan Road, Fushan District., Yantai, Shandong, 264000, China
Product Details
Offered By
Goldsun New Energy Science&Technology Co., Ltd.
Product Added On
Oct 25, 2018
Last Updated On
Oct 26, 2018
Product Description
We are involved in making and exporting UV Light Insect Catcher Bug Zapper Mosquito Killer 1-2 Acre Coverage For Organic Food in Yantai, Shandong, China. Made using best quality raw materials and modern technology. Details as given below

Working principle:
According to the biological nature of pest on light, wave, color attraction, we design the special light source which wave length is 365nm-620nm. it trap the fly insect by wave in long distance,and trap by light in short distance then kill them by high-voltage electrocuted networks outside around which is safe to human being as it has small current.Then insect drop into the collect bag.
Advantage:
1.Solar powered,it can work in the place off grid.
2.PhysicalA pestA control:HighA performanceA onA exterminatingA pest,reduceA theA pestA sourceA forA nextA year,reduceA insecticide/pesticide 4-5times per yeari
A reduceA theA productionA costA andA insecticide/pesticideA residues,produceA green,nature,A pollution-freeA products,increaseA theA quality,outputA andA profit,A protectA andA improveA theA livingA environment.
3.KillingA overA 1200A speciesA insectsA andA pestsA coveringA 8A ordersA suchA asA Lepidoptera,A A ColeopteraA ,Hemiptera,Hymenoptera,Diptera,neuroptera,OrthopteraA ,A HomopteraA A andA ThysanopteraA etc..A 60%-70%A ofA insects/pestsA areA fromA Lepidoptera.
4.Automatically control
LightA Control:The lamp automaticallyA turnA onA when it is A dark,andA turnA offA atA daybreak.
RainA Control:automaticallyA turnA offA whenA rainA drops,andA turnA onA whenA rainA stops.
TimeA Control:preset, normallyA 6A hoursA workingA time.
5.Each lamp can control 1-2 acres area.
Applications
It can be widely used in agricultural crop protection area, orchards, vegetable gardens, forestry, aquaculture, animal husbandry etc.
1.Agricultural crop, vegetable gardens field, forestry such as cotton field, tea plantation, cafe field, cocoa field, rice field, forest, grassland, greenhouse, wine brewing, warehouse etc..
2.Fruit orchard, such as apple, pear, grapery vinery, kiwi fruit, plum, avocado, nectarine, peach tree, orange, cherry and other fruits.
3.OutdoorA communityA places, such as airport, golf course, park, chateau, garden, urban greening, etc..
4.Aquaculture, animal husbandry, fishpond, killed pests are high protein food for fish ,chicken and duck etc..
Pest kinds it can kill
It may be widely used to agriculture, forestry,vegetables, storage, tea leaves, gardens, sheds, grape gardens, brewery, urban greening, aquiculture, and it may kill:
(1) Vegetable pests: Spodoptera exigua hubner, spodoptera litura F., plutella xylostella, oebia undalis, potato moth, snout moths larva, changa.
(2) Paddy pests: rice borers, leaf hopper, rice stem borer, yellow rice borer, rice fulgorid, rice leaf roller.
(3) Cotton pests: cotton bollworm, ranville worm, pink worm, cotton geometrid.
(4) Fruit tree pests: Grapholihta molesta, geoetrid moth, fruit-sucking moths, yellow peach grub.
(5) Forest Pests: Hyphantria cunea tiger-moth, satin moth, pine moth, pine sphinx moth, aphrodisium, anoplophora glabripennis, phigalia djakonvi moltrecht, leaf roller, apocheima cinerarius erschoff, poplar moth, green leaf hopper.
(6) Wheat pests: gelechiid moth, army worm.
(7) Minor cereals pests:jowar borer, maize borner, soybean pod borer, greenish brown hawk moth, foxtail millet borer, apple-orange butterfly.
(8) Underground pests: cutworms, heliothis assulta guenee, propylaea japonica, coccinella septempunctala.
(9) Meadow pests: grasshopper, meadow moth.
(10) Storage pests: Gelechiid moth, dark mealworm, S.Paniceum, rice moth, harmonia axyridis, and etc. there are 1326 pests.
Company Details
Goldsun New Energy Science&Technology Co.,Ltd was founded in 2011,is a new energy high technology enterprise ,dedicated to produce solar panel and the new energy comprehensive development and application and provide complete solar solutions.Goldsun company cover more than 66700 square meter,total investment is RMB450 million. Our main products are solar panel,medium and large scale solar power plant,solar pest killing lamp,solar mosquito killing lamp and some other solar application products. We can design and customize solar products specially for you.
BUSINESS TYPE

Exporter, Manufacturer

EMPLOYEE COUNT

50

ESTABLISHMENT

2011

ANNUAL TURNOVER

Rs 500 Lakhs

WORKING DAYS

Monday To Friday

PAYMENT MODE

Letter of Credit (L/C)
Explore Related Categories
Send Enquiry to Supplier
Goldsun New Energy Science&Technology Co., Ltd.
To: