Introduction (What is flush doors?)-
Doors with flush panels on both sides are called flush doors. They can be located indoors (which is more prevalent) or outside. When space is limited, these doors tend to fall into the "useful" category rather than the "style" category... As with everything, a little creative thinking may go a huge way. They might well be kept basic to draw attention to other neighboring features. Solid, hollow, or stave base doors are available. It is possible to add laminated or wood on either side of the core is solid - highly porous lumber or foam is typically used to cover the area within a door fully. Exterior doors benefit from the better padding and strength provided by this type of door.
Flush Door Types
1- Solid core
The term "solid core flush gate" refers to a door constructed entirely of hardwood. Solid Core Flush Doors are made from a variety of materials, including chipboard, MDF, laminated core, crossband, face wood veneer, and block board. A Solid-core flush door has Curtis and top and bottom rails that are at least 7.5 cm wide. With a wooden wood frame and a strong wood lip surrounding the frame, the door has increased stability and strength
2- Cellular core
Timber battens or wood form the structure of the modular core flush door. Each batten has a width of fewer than 25 millimeters. Pressurized glue is used to adhere plywood panels or crossbands and veneers to the core on both sides.
3- Hollow door
The honeycomb structure of a solid core flat door provides stability for the hollow interior. Stiles, top, middle, and bottom rails make up the frame. Wooden battens are used to fill up the gaps between the stiles and rails of a staircase.
Market Size (2022- 2024)
This is a door that is both basic and plain, with veneers on both sides. A wood frame is completely covered of the door with MDF or plywood, resulting in flat surfaces.
uPVC is expected to grow at a CAGR of about 8% through 2024. The elements driving product penetration include improved insulation, energy savings, great acoustic, and thermal insulation, and the availability of a variety of colors, laminates, and patterns.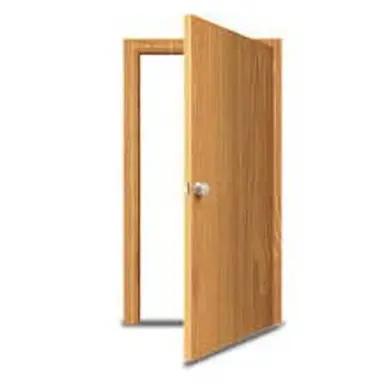 Plywood Flush Door
View Product Details
Top 10 best Flush Door brands, manufacturers, & suppliers in India
Maxon Doors
Mangalam Timbers Private Limited
Doormat
Greenply Wooden Doors
CenturyPly Plywood
Shatabdi Ply
Pure Wood Doors
Mikasa Doors
Rehau Door And Window System
Supreme Industries
1- Maxon Doors
In 2007, Maxon Doors was founded. Engineered doors are manufactured by the firm to suit today's demands for 'beauty with robustness.' At Maxon Doors, which has been named one of India's premier flush door manufacturers, high-quality equipment is used to improve the manufacturing process.
The raw materials used by Maxon Doors are sourced from ecologically responsible companies. Videos on the firm's site show how the door's strength is enhanced by the many layers of wood. Because of this, the manufacturer can guarantee long-lasting doors that also help the environment. Products offered by Maxon Doors include:
Wooden Doors of Teak
Doors Made of Natural Veneer
Veneer of the Recon
Doors with a Laminate Line
Recycled Fiberglass Windows and Doors
2- Mangalam Timbers Private Limited
Mangalam Timbers is a trusted source for householders and domestic property owners who are searching for stylish and safe doors (1982).
The "everything-in-one-place" policy was implemented. To that end, they make well-detailed wooden kitchen cabinets and shelves available.
To use waste wood and plantations wood, they have a fairly extensive approach. They are one of India's largest and most reputable door manufacturers because of their comprehensive research initiatives. Regardless of where you are in the nation, you can always locate a Mangalam Timbers store.
Doors with a simple design
Doors that have been pre-laminated
3- Doormat
It is located in Jaipur, Rajasthan, where Doormak is based. An Indian firm that designs and manufactures custom-made doors is both clever and beautiful. Before delivering their products to customers, they undergo a rigorous testing process.
Adapting to shifting trends, striving to suit the needs of their consumers, and creating basic yet elegant doors are just some of the ways they do so. They work with several companies across the world to improve their product and use eco-friendly funds to develop high-quality designs. Ecological preservation is at the heart of what they do.
Insulated Glass Panes
Designer Doors Using Membrane Technology
HDI Flat Panel Doors
Doors with a twist of the past
4- Greenply Wooden Doors
Wooden door maker Greenply Wooden Doors is regarded as one of India's best in the industry. Greenply was founded in 1990 and has budget-friendly every flush door price to meet the demands of its clients. The following are the company's primary offerings:
Green and Gold Windows
Ecotec Windows and Doors
Doors that are a shade of green
Doors to the Green Clubhouse
SWF Doors for Optima G Frameless
It is widely accepted that Greenply's flush gates are one of the leaders in the market. As a result, they're well-suited to a wide range of climates and situations. The production method employed by Greenply distinguishes them from their competitors in the door sector by ensuring appropriate for today's changing business.
5- CenturyPly Plywood
CenturyPly, a Kolkata-based door maker founded in 1982, has to be mentioned among India's best. With their high-quality plywoods, they've become the most renowned and greatest door producers.
CenturyPly Plywood is a popular choice since it can be used to make a variety of doors. The doors are therefore a reliable source of business and residential doors.
Flush-fitting Door
Doors with a veneer of wood or stone

Bond Windows and Doors
Prime Doors Club
Door Skin Made of Melamine Melamine
6- Shatabdi Ply
Shatabdi doors are very strong since they are made from high-quality aged wood. Shatabdi understands the value of doors in construction. As a consequence, they make an effort to supply you with doors that are both strong and beautiful. These doors are built to meet the highest standards of quality and to meet the diverse demands of their intended users.
In the very competitive plywood industry, Shatabdi has built a recognized brand thanks to its innovative thinking. The firm is supported by a well-trained team of experts. To produce the best water-resistant wood, their architects and other assistants are well enough in the production process.
Pine Flush Doors with a Single Core
flush door design with price
Double Core Shatabdi Flush Door
Polished Doors that are ready to be installed
7- Pure Wood Doors
Residential and hotel doors are the specialty of this company. The firm was founded in 1997, and since then, it has become one of India's leading makers of wooden doors. Homeowners may have the best of both worlds when they choose a door from Pure Wood Doors. For clients searching for sturdy and long-lasting wooden doors, Pure Wood Doors is the obvious choice. Among the company's most notable items are:
Wooden Door with a Modern Feel
A door made of wood
The door is made of oakwood.
A door made of teak
A door made of beechwood
The Tulipwood Door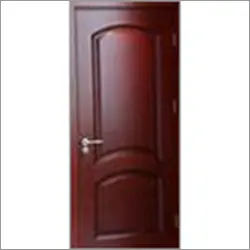 Flush Door
View Product Details
8- Mikasa Doors
As one of India's biggest and most reputable door makers, Mikasa Doors has made a name for itself. They are well-known for the large selection of door hardware they offer.
In the beginning, doors may not be placed correctly. To avoid injury even after production, Mikasa Doors makes doors that are already installed and ready to be installed by the end-user. A variety of laminates, paint, and veneer options are available from Mikasa for the doors.
Door fire-resistance
Not fire-rated doors. '
Wooden doors in a single piece
Double-paneled wooden doors
Customized door hardware
9- Rehau Door And Window System
One of Germany's best-known uPVC window and door manufacturers, Rehau, has an Indian subsidiary, Rehau India Pvt. Ltd.
Their uPVC window and door solutions are only offered through a thoroughly vetted community of designers and builders to ensure the highest possible quality requirements. It is well-known that Rehau employs cutting-edge equipment to create 35mm thick flush door price doors with environmentally friendly homes.
Urethane edging
Solutions for the Floor
Alternatives to the Floor
Supplies Used in the Art of Weaving
a Sturdy Structure
Solutions for Storage
10- Supreme Industries
The state of Telangana is home to the company's headquarters. Supreme Industries, established in 1942, is a well-known name in India's door industry, renowned for its strong wooden doors. Customers can contact Supreme's customer service department at any time with their concerns. The following are the company's primary offerings:
Doors made out of metal.
UPVC doors and windows
Cold Room Doors
Conclusion
Because of the rise in consumer awareness, people are taking a more deliberate approach to their purchases. The consequence has been an increase in the number of customers looking for doors that match their apartment's style. In India, I've developed a set of the greatest door makers who supply intermediates and final customers with aesthetically pleasing door layouts that are true to the original.
FAQs: Flush door
Q. Which bathroom door is the best?
Ans. With their water resistance, aluminum doors or PVC doors are ideal for bathrooms.
Q. What kind of wood is most suited to the production of doors?
Ans. Indian doors and window frames are almost exclusively constructed from teak wood.
Q. Which Indian business manufactures the greatest doors?
Ans. Some of India's greatest doormakers are:
Mikasa Doors
CenturyPly Plywood
Mangalam Timbers Private Limited
Q. What equipment is used to make Flush doors?
Ans. Carpenters use tenoners to manufacture tenons that fit into mortises (wooden parts that protrude outward).
Explore More: