Railway Overhead Fitting
(82 products available)
Explore More Categories
(8 products available)
Railway Overhead Fitting
Introduction
Railways are the cheapest mode of transport for traveling from one state to another. They are highly

serviceable for both the passengers as well as for carrying goods. With such a major contribution of railways to the Indian economy, all the components and fittings required for the construction of the complete body, have their own significance. Many a manufacturing units of these components and fittings are continuously engaged in coming up with innovative products as per latest technology. One of the most important parts of a train is the overhead fittings which constitute the most important aspect of railways.
What is an Overhead Fitting?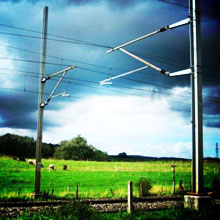 Overhead Fittings are also known as overhead lines or overhead wires. Before going into further details, it is important to know what is an overhead fitting or an overhead line. According to Wikipedia, Overhead lines are wires used to transmit electrical energy to trolley buses, trains and trams at a distance from the energy supply point. Overhead lines are used on the basis of one or two overhead wires situated above the railway tracks and raised to a high electrical potential by connection to feeder stations at regular intervals. These feeder stations derive electricity from high-voltage electrical grid. Electric trains receive electric current from overhead line system using several specialized devices such as Pantograph, Bow Collector or a Trolley Pole. These current collection devices are pressed against the underside of the lowest wire of an overhead line system known as acontact wire. The current collectors are electrically conductive, and allow current to flow through to the transformer of the train or tram, and back to the feeder station via the steel wheels and one or both running rails of the track.
Usage of Railway Overhead Fittings
There are mainly three kinds of trains which avail the use of railway overhead fittings. Various kinds of overhead equipments are used depending upon the size of the rail. These different types of rails where these overhead fittings are absorbed are the following:
Light rail

Heavy rail

Trolley bus.
What is Light Rail?

It is a form of train that uses electric rail cars sometimes used in streets. The term Light Rail was coined in 1972 by the U.S. Urban Mass Transit Association (UMTA) to welcome the appearance of new streetcar transformations which were taking place in Europe and the United States. The history of light rail can be delineated from the horse drawn street railways or a horse car which was drawn using animals like horse. Here the term 'light' is used to describe the light load and fast movement rather than its physical weight. The American Public Authority defines light rail as: "An electric railway with a 'light volume' traffic capacity compared to heavy rail". Also light rails are much more affordable than heavy rails.

Overhead Line Equipment for Light Rail

Various kinds of overhead line equipments are available which are used specifically in light rails. These equipments make use of smaller and light weight components that contribute in reducing the overall visual impact of the system. The various kinds of equipments used in light rails are:
Catenary equipment

Single wire

Trolley wire

Hybrid.

Definition of Heavy Rail

Heavy rail is entirely different from light rail and is used for regular railways. Heavy trains are those, the services of which we commonly use for the purpose of traveling from one state to another i.e. a normal passenger train. It is also used for loading and unloading goods. Since these trains are used for carrying passengers as well as freight, the curves and slopes are gentle. In countries like U.S., the term light rail is used to describe the metro systems but is different from commuter rail and inter city rail services. Before the 2nd World War, heavy rails existed in Boston, Philadelphia and Chicago. With the advent of the war, new systems were opened in other states of U.S such as Cleveland, Baltimore, Washington, the San Francisco-Oakland region, Los Angeles, Atlanta, and Miami. Today heavy rails is used in almost all the countries of the world including India.
Overhead Line Electrification for Heavy Rail

Heavy Rails use electrification systems i.e they use electricity to propel their engines to enable them to move ahead. There are many advantages associated with it like faster acceleration, less noise and lesser air pollution. However the biggest disadvantage is the cost involved in installing the electrification equipments. Different specialized components are used for for overhead line electrification systems. A partial list of these products under the category of Main-line and Sidings includes:
Poles/Masts

Droppers
Clamps
Insulators
Steady Arms
Terminations
Knuckles
Spring Droppers
Cantilevers
Brackets
Section Insulators.
The above products are also used as overhead line equipments for Trolley Buses.
Trolley Buses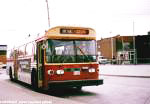 Trolley Buses are simply electric buses which are run with the help of overhead wires from which it draws electricity with the help of two trolley poles. Trolley Buses use rubber ties instead of steel wheels on rails. These buses are easy to run on hilly areas as electric power is much more effective here than diesel power. Also they are very much environment friendly than other trains and do not make much of unnecessary noise. One of the disadvantages of a trolley bus is that if it is dewired, it is left stranded for hours without any power supply. Less number of power lines are also responsible for trolley buses not being used frequently.
Overhead Line Equipment for Trolley Bus Systems
| | |
| --- | --- |
| | Equipments used in Trolley Buses are the same as those used in Heavy Rails but mainly cover Straight lines and curves and crossings and switches . |

Products Related to Railway Overhead Fittings
Different products related to Railway Overhead Fittings are Railway Track Components like
Fish Plates

Glued Joints

Rail Clips

Screw Spikes

Track Spikes

Grooved Rubber Sole Plates

Side Bearer Pads

Insulators

Dowels

Inserts

Industrial Fasteners

Railway Tracks

Signal Wagons

Fittings

Forging components.