If you are looking for an exclusive quality and performance based RO plants in Kolkata, then you are at the right place. Here, you can get best price quotes from RO Plant manufacturers, suppliers, exporters & dealers in Kolkata.
Product Showcase
Send Inquiry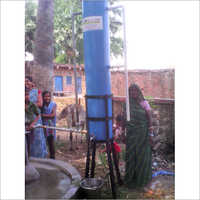 Fluoride Removal Water Plant
Rollabss Hi Tech Industries
RO Plant is the best choice for removing a large majority of contaminants or impurities from the water. It removes the impurities by applying high pressure through a semi-permeable membrane. For best quality certificate RO plants are perfectly examined by the quality controllers on various parameter. There are many companies are available that are providing reverse osmosis plant at affordable price in Kolkata and nearby places.

Key Features of RO Plant:

1) Low noise, low power losses & low water rejection rate.
2) Design on the principle of reverse Osmosis.
3) Automatic operation.
4) Compact in construction.
5) Design at high quality standards.
6) Easy, simple & safe to process.
7) Stop & cancel the recycle loops.
8) Design these RO plants with Industrial standard capacities.


Skip
Looking for
Ro Plant in Kolkata
?