Copper Phthalocyanine Pigment
(73 products available)
Top Copper Phthalocyanine Pigment Manufacturing Companies in India
| Company Name | Location | Member Since |
| --- | --- | --- |
| Navin Chemicals | Vapi, India | 18 Years |
| Megha International | Mumbai, India | 11 Years |
| Akruti Chemicals | Ankleshwar, India | 7 Years |
| Dhanlaxmi Pigments Pvt. Ltd. | Panoli, India | 5 Years |
| Dhyani Pharma Chem | Ankleshwar, India | 5 Years |
| Oswal Industries | Ahmedabad, India | 4 Years |
| Hardik Trading Company | Vadodara, India | 3 Years |
| Pigment India | Ankleshwar, India | 3 Years |
| Syntron Industries Private Limited | Ahmedabad, India | 2 Years |
| Gauren Polyblend Pvt Ltd | Delhi, India | 2 Years |
Client Testimonials & Reviews

"

I have just associate with tradeindia after receiving good response in my listed profit looking with portal. We hoping a good business to make a part of tradeindia family. Thankful to this.

"

We Sarita Chemicals are member of tradeindia.com. We have got good promotion and business from tradeindia, that's why we become paid member of tradeindia.com. We hope same business promotion and response will receive from tradeindia.com in near future. Thank you tradeindia.com.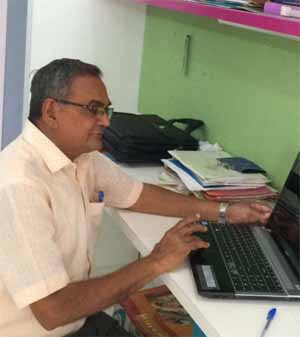 "

I have associated with tradeindia since last 15 years. Tradeindia helped me promotion of my business with help of visibility and inquiry growth in my business. Also I am appreciate Mr. Meet Trivedi service head of Tradeindia who looks after my service since I joined and I am impressed with his professional attitude and services support.
Tulshibhai Patel Ahmedabad, Gujarat
Member Since - 17 Years
Anjanee Chem