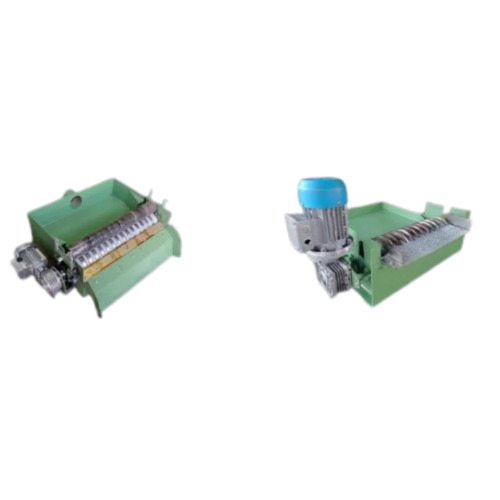 Coolant Filtration System
Brand Name:
GIRIJA ENTERPRISES
Product Description
Coolant Filtration System is designed filtering coolant/oil contaminated with ferrous particles. These are light weight, compact designed and can easily be installed anywhere. The drain of iron contaminated coolant from machine passes through the high powered permanent magnetic drum rotating at very low R.P.M. The swarf attracted by magnetic drum is squeezed by synthetic rubber roller to take back the coolant / oil particles and allows only dry dust. Squeezed dry dust is further scrapped out from drum by a stainless steel scrapper and is collected separately into a just collecting bin. The clean coolant, free from iron contaminants passes through this filter to coolant tank from where fresh coolant is pumped to machine.

Coolant is first passed though magnetic filter which separates almost 95% of the ferrous particles, thus reducing the load on paper band filter and consumption of paper of paper. Coolant after getting filter through magnetic aerator thus passes through paper band filter where non magnetic and left out magnetic particles removed. The paper band filter ensure positive filtration of order of 5 micron. The float mechanism senses the contaminants level on the paper. When predetermined level of contaminants reached, it trigger the endless conveyor to bring the fresh paper in position automatically.
Contact Details
Other Products You May Like
TOP