About TI Lending
TI Lending is a service of tradeindia.com, wherein it assists established businesses, MSMEs and SMEs in acquiring collateral free business loans from prestigious lenders such as paisabazaar.com (Paisabazaar Marketing and Consulting Private Limited). The entire process is fast and the amount is disbursed very quickly is all the requisite documents are complete. We are currently assisting businesses / companies that are in business for past 3 years or more, which have filed tax for every financial year and have a good credit score.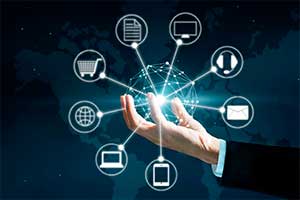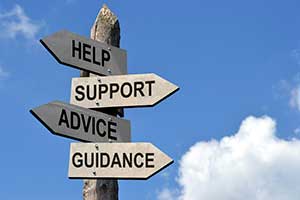 How We Help Existing Business
We understand that business fund is important for existing companies in any industry and therefore, we assist in acquiring of business loan as a simple process. Tradeindia is offering lending services to its clients, for helping them in growing their business. There are different business loan options available on our sites that are catered to the customers through
various banks such as HDFC, Aditya Birla Finance and many more.
They provide loans at reasonable interest rates with long repayment options. The loan offerings are easily available with terms, which effectively scale up to the user's requirements.
Why are Business Loans Required
There are numerous businesses, which require huge investment amount to reimburse for business expansions. Therefore, banks provide business loans that are unsecured and mostly, taken by the users to sponsor their business necessities, for example, adding capital, staffing, working investment, increasing operations and many more. This is a financial obligation that a company is liable to return inside a certain tenure period, in compliance with the terms and conditions of any taken loan.
The customers can lend over one crore on an adaptable tenure period with a fixed rate of interest. To obtain the best offers on loans, the users can easily contrast NBFC or bank offers on our site and register online in a few minutes.
No requirement of security or collateral in the best advantage of business loans in our Country. Different banks approve these loans with least pre-payment charges.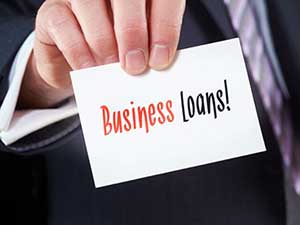 The benefits that one gets by availing our service:
Loans for all business types
Business support with every loan amount requirement
Can borrow over a crore
Zero collateral or security is needed
Flexible Tenures
These make repayment simple
Selection of tenure period between 1 to 5 years, if applicable
Easy Application
Executives of the lender help the users / borrower in submitting the application forms
Lend more if needed
The existing customers have provision to lend more
How To Apply for a Business Loan
Application
The loan offers are simple as well as secure. Simply fill the application form to speedily process the loan request.
Submission of Documents
Once the application form is approved, an executive will come to collect the documents or the users can simply upload them on the website.
Verification
After the documents are collected, they directly go for verification that may also include personal interaction for clarity.
Fund Transfer
When the documents are thoroughly verified, the loan amount is disbursed and directly transferred into the bank account.
Benefits of Getting a Business Loan
If the customers want to expand their business, the business loan is the best solution to do it, without facing any trouble. Mentioned below are the prominent facets that one need to know before proceeding:
Collateral-Safe Loan
As business loans are solely unsecured and zero security is demanded to apply, the users do not require to submit any asset to procure a Loan. The lenders will observe the Applicant's credit past, location, income information of last few years and age to offer a loan of certain amount.
Fixed Interest Rate
The interest rate is fixed that implies it will be the same for the whole loan period. Usually, the rate of interests starts from 12.99% or more.
Variable Repayment Period
The Applicants can obtain a variable repayment period of over 5 years, enabling it much preferable as compared to different Loan types.
Loan Amount
The maximum loan-amount is over 50 Lakhs but generally it relies on the financial reliability of an applicant, prior to providing the business loan.
Least Paperwork and Speedy Processing
The loans can be availed online, therefore, it needs minimal paperwork (just the essential documents are demanded). When the application is verified, the loan amount processing is carried out by a direct amount disbursal.
Factors to understand prior to applying for a loan:
The applicants must always compare loan providers and their offers mentioned on our websites to comprehend and select the suitable offer that meets their requirements.
Acknowledge the yearly percentage rate that the loan in regards to yearly interest rate.
The past and present financial status will decide the credit reliability in getting a loan.
A stable credit score helps in approving the loan amount. The users can check their score without any charges from CIBIL and know their loan eligibility.
To approve the loan, an applicant needs to submit every necessary document. Comprehend the documents needed for a business loan prior to applying.
It is mandatory to know every term and condition, for example, repayment tenure, interest rate, loan amount, extra charges and many more.
Interest Rates:
The loan can be procured starting from 1 Lakh and above
Loan approval process includes simple documentation
The past and present financial status will decide the credit reliability in getting a loan.
The repayment period can be from one year to 5 years.
Normally, bank loan interest starts from 12.99% that solely rely on the applicant?s eligibility.
Types of Business Loans
There are ample loan offers and provides that help the customers in getting loans, which are stated below:
Unsecured Business Loan:

Under this scheme, the users can avail loan up to Rs. 1 crore with zero security. Only those businesses can avail this loan that have minimum 3 years vintage. They have to fulfil the creditability defined by the banks in terms of yearly turnover to approve the loan.
Line of Credit:

This loan is revolving that implies the applicant can take a granted amount as loan, whenever required. It not considered to be a one-time lump-sum payment mode. The applicant has to give interest on the loan utilized regardless of the sum amount.
Bill Discounting:

It offers immediate cash-back on huge purchases through discount on sales of credit. The users have to provide essential documents that justify their transactions, for example, invoice, transportation bills, etc.
Business Loan for Women:

It is applicable for those women, who possess outstanding business skills. To avail the loan, a woman should be a proprietor of a business with minimum 50% share. This loan can be delivered at a discounted interest rate.
Mudra Yojana Business Loan: 

This loan type was implemented the Indian government for both medium and small scaled businesses. It carries minimal interest rates and is provided by every bank.
Overdrafts: 

It is basically overdrawing process from a business current account. In other words, an applicant can take money than the money submitted in the account. For such loan, a consented interest rate is applicable when the overdrawn amount is inside the agreement limits.
Term loans: 

These include long term loans, intermediate loans and short-term loans. A proprietor can procure these loans as per an economical status and requirements. 10-15 years and 3 years is the tenure for long term and short-term loans, respectively. These loans are further segregated into two segments such as secured loans and unsecured loans. In the former loan type, a security can be a machinery, business ground or property and it will normally have low rate of interest comparatively to an unsecured loan.
Term loans: 

These include long term loans, intermediate loans and short-term loans. A proprietor can procure these loans as per an economical status and requirements. 10-15 years and 3 years is the tenure for long term and short-term loans, respectively. These loans are further segregated into two segments such as secured loans and unsecured loans. In the former loan type, a security can be a machinery, business ground or property and it will normally have low rate of interest comparatively to an unsecured loan.
An applicant can check his eligibility with the below-mentioned points:
When one required to apply for a certain business loan and desires a bank to approve his loan application, this is imperative to fulfil the bank's eligibility criteria. If he meets all the eligibility points defined by the bank for business loan then he is more likely to procure the loan verification. Therefore, before opting for a loan, one should check the mentioned eligibility criteria:
For procuring loan, one should be among the following:

Self-employed individual
Private limited or limited company
Service provider or Manufacturer
Age should be between 21 to 65 years

Business should be in operation for minimum 3 years

Business turnover should be minimum 25 lakhs for each year alongside minimum profit of 2 lakhs

One should submit the previous 3 years statements of ITR

The business partner should be a co-applicant that would enhance the chances of procuring a loan with comfortable interest rate and tenure
Documents Required for Business Loan
Below are the documents that have to be accurately deposited by the user, who is taking the business loan:
Last 3 years Income Tax statements
Bank account statements
Business or Income proof
Practice certificate
Ownership and possession proof that are utilized for business purposes
Recent passport photographs
Identity proofs: Pan Card, Passport, Voter Identity Card, Aadhaar Card or Driving License
Residence proof: Aadhaar Card, Bank Statement, Ration Card, Telephone Bill, Driving License, Passport or Electricity Bill
Co-applicant's KYC documents
Business Loan Rate of Interest in India
The interest rate begins at 12.99%, which is effected by the stated factors:
Personal profile and age
Credit Score
Repayment Reliability
Company's Financial Credibility
Selected Loan scheme
Association with the bank
Banks That Provide Business Loans
Bank Name
Interest Rates
Business Loan Types
Features
Loan Amount
HDFC Bank
15.50 - 18.30%

Unsecured Business Loans

Loan Balance Transfer Benefit

Overdraft Provision with Variable Tenure Alternatives

Provides Premium

Rs. 50 Lakhs Max
Bajaj Finsev
16 - 21 %

Unsecured Business Loans

Zero collateral Needed

Loans at Reasonable interest rates

Rs. 30 Lakhs Max
SBI
11.20 - 16.30%

Warehouse Receipt Funding

Term Loan

Stand Up India

SME eBiz Loan

SME Credit Score

Simplified Business Loan

PM Mudra yojana

Fleet Finance

E dealer and E vendor finance Loan

Commercial Real Estate Loan

Asset Backed Loan

Loan Provided for manufacturing, Wholesale Retail and services

No security is required

Also offered for Nursing Homes, path labs, and medical centres

Rs. 1 Billion Max
Axis Bank
15.50 - 24%

Unsecured Business Loans

Zero collateral

Balance Transfer alternative is available

Least documentation and simplified access

Rs. 50 Lakhs Max
ICICI Bank
12.90 - 15.50%

Working Capital Finance

Term Loans

GST Business Loan

InstaOD

Loans for new companies

Collateral-Safe Loans

Loans without Financials

Export and Import Finance Secured Loan against Credit Card swipes

Delivers Variable repayment tenure

Tenure up to 7 years

Collateral safe term loan is provided

Rs. 40 Lakhs Max
RBL Bank
20% onwards

Short-Term Loans

Working Capital Loans

Convenient loan repayment options

Zero security is needed

Loans for all business

Fair and stable interest rates

Rs. 10 Lakhs Max
Kotak Bank
16 - 19%

Small Business Loans

Meets the requirements of every business

Simple and fast loan sanction

India-wise presence

Flexible loan eligibility

Rs. 75 Lakhs Max
Capital Float
18% onwards

Commercial Loan

SME or MSME Loan

Working Capital Loan

Business Loan for Women, etc.

Competitive interest rates

Shortest turnaround time

Applications are provided on online

Stable processing charges

Rs. 1 Crore Max
Lending Kart
18% onwards

Unsecured Small Business Loan

Expanded loan tenure period

No hidden cost of processing

Flexible repayments and fair interest rate

Fast turnaround disbursals and time

Rs. 1 Crore Max
Standard Chartered
13.50 - 20%

Business Instalment Loan

Lease Rental Discounting

Loan against Property and Saver

High amount of loans and variable repayment period

No collateral

Attractive rate of interest

Rs. 75 Lakhs Max
Deutsche Bank
24%

Unsecured Business Loan

Collateral safe and simple loans

Tenure of over 36 months

Faster processing

Least acceptable documentations

Rs. 50 Lakhs Max
Edelweiss
18.25% onwards

SME Business Loan

Application process is fast and simple

Needs least documentation

Variable loan amount, repayment modes and tenure period

Flexible and attractive interest rates

Rs. 30 Lakhs Max
Why Select Tradeindia to Help in Finding an Ideal Business Loan?
Being a single-stop solution for the business investment requirements, our company delivers the customers various business loan offers from different top banks of India. It is mentioned as how the users can ease their borrowing conclusion through our service:
Real Time Banks Offers:

Our comparison table will assist the users with top banks for various business loan offers.
Grab Immediate Quotes:

The applicants will get immediate offers, interest rates and quotes from popular banks on our website.
Zero Time Taking E-approval:

The users will get immediate approval of their business loan application when they have submitted the documents and satisfy the fund-provider's eligibility points.
No-Time Support:

We provide the users a top-end support, where the representatives will guide them in getting the popular loan deals at minimalistic rates.
Assured Transparency and Privacy:

The loan application is delivered to the bank through electronic medium, therefore, there is zero danger to the privacy as data the users have shared with us, is never transferred with any other party.
FAQs
How many days does it takes to approve a business loan from banks?

The approval time differs from bank to bank. When the applicants submit all the demanded documents on time then the loan generally takes around 4 days to process and transfer the loan amount into bank accounts.
For what reasons one can avail business loan?

It can be procured for huge or small-scale businesses. When the users are willing to establish a new business, extending the running business, purchase machines and different capital goods, an applicant can avail for a business loan from his preferred bank.
Who can procure the business loan?

We cater to the requirements of numerous businesses, regardless of the size because we comprehend that every business requires capital for progression. In addition, we offer top-up loans offers in case the applicant requires more credit. The mentioned below applicants effective meet the loan eligibility:
Chartered Accountants
Doctors
Manufacturers
Professionals
Retailers
Traders
Sole proprietorship firms
Private limited and nearly held limited companies
Partnership firms
What are the cancellation and its charges?

The applicants can cancel their application following they apply for a loan. For cancellation, we charge nothing for a verified loan application.
Can the EMI due date be changed for any business loan repayment?

No, it cannot modify the EMI due date.
How can one repay for a business loan?

The users can pick one among the different repayment methods such as:
Through mobile applications or website
Post Dated Cheques (PDC)
Electronic Clearing Service (ECS)
Is there any impact on CIBIL when one closes a business loan?

Loans for business are provided to the users on their business names. Therefore, these is zero effect of closing a loan early on the CIBIL rank.