Hair Wigs
Delhi, India
Date Posted:

11 June 2017

Expiry date:

11 July 2017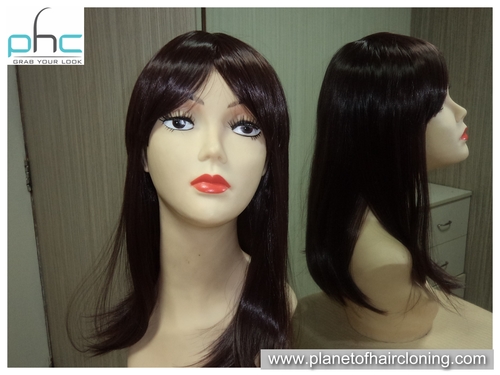 We are best wig shop who deal in hair wig dealers,manufacturers, makers, exporter, distributor & suppliers of Wigs in New Delhi, Delhi, India. "Hair Wigs is an external baldness cover up human natural hair or synthetic artificial hair woven system to conceal hair loss directly at low cost." Phc hair wig shop is a well-known human natural hair wig manufacturers, makers,suppliers, producers, dealers and permanent hair wigs for men along women service provider in South Delhi, India.
Human hair wigs vs Artificial synthetic hair wigs in Delhi Ncr:-
Human natural hair wigs can be shampooed, washable, can be put any color shade, can be iron or trimmed or straighten etc. as per female wig users. Human natural hair wigs can be made by Remy hairs like single drawn or double drawn as per client budget or low cost natural real hair wigs n virgin human natural hairs.
Artificial synthetic hair wigs were nylon fiber made hair wigs which have cheapest prices but use and throw prototype, non-washable, available in numerous color shades and online available in curly stylish fancy natural look.
We put forward best hair wigs for men or half Men's Wigs which are accessible in Lace wigs, Full Lace Wigs, Front Lace hair wigs or Mono filament mirage hair wigs in different wig cap sizes, in different color shades like black/ dark brown/ light brown/ blonde.
Hair Wigs (Best Shop) in Delhi Ncr at low cost for men's & women's in Noida, Gurgaon, Faridabad, Ghaziabad, India at low prices.
Send Inquiry