Candied Snow Plum
Hubei, China
Date Posted:

09 June 2017

Expiry date:

09 July 2017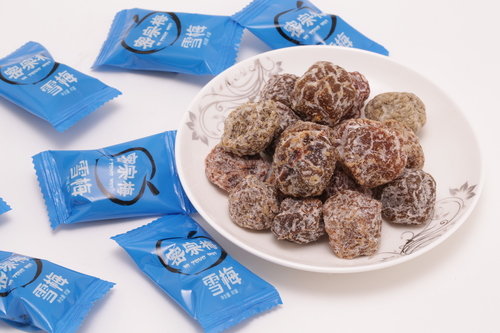 Fresh and pollution-free prunus fruits are selected as raw materials. The product is produced through manual boiling, free from any essence or pigment additives, reproducing the taste in the ancient method. The taste is fresh and sweet, and the fruit is filled completely and is covered with peppermint candy powder, helpful for stomach and lung.
62g / bag, packed in kraft paper, 60 bags / case. Shelf life: 12 months.
Complete certificates are available, production and circulation are permitted, and the production process is healthy.
It is suitable for both young and old, and is a good choice for leisure.

Send Inquiry