Pulverized Coal Combustion Device
Henan, China
Date Posted:

07 June 2017

Expiry date:

07 July 2017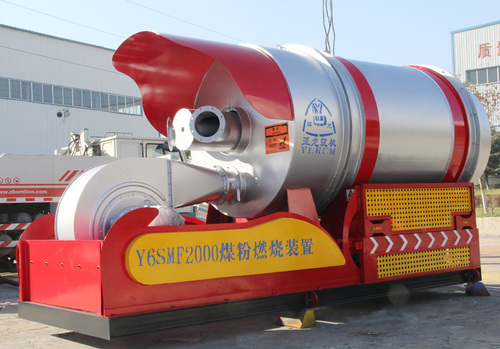 1. High performance regenerative combustion and concentrated-diluted technology with high utilization efficiency of effective heat;
2. Automatic temperature control system can automatically adjust the high efficient combustion of pulverized coal, which is convenient for operation;
3. Integrated structure of coal grinding and transportation is simple;
4. Convenient to adjust the appearance of combustion flame, energy saving and highly efficient.
5. Automatically deslag structure with little slag accumulation inside of the furnace chamber;
6. Advanced air distribution structure and fire-resistant materials and long service life of combustor;
7. More reasonable flame appearance and higher utilization efficiency of heat by concentrated-diluted structure;
8. Simple adjustment of air amount and pressure; stepless adjustment in high temperature combustion area, with sufficient and stable burning of fuel, and the fuel is widely used;
9. Separated structure of furnace body and back bellows with stronger interchangeability, is more convenient for slagging and accessories replacement.
Send Inquiry