Post Date : 19 May 2017
Expiry date : 19 May 2018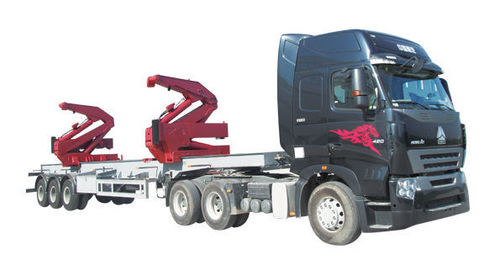 Description
A sidelifter is a specialised vehicle or semi-trailer used to hoist and transport ISO standard intermodal containers over longer distances.

The sidelifter loads and unloads containers via a pair of hydraulic powered cranes mounted at each end of the vehicle chassis. The cranes are designed to lift containers from the ground, from other vehicles including rolling stock, from railway wagons and directly from stacks on docks or aboard container ships. A standard sidelifter is also able to stack a container at a two containers' height on the ground. If the sidelifter chassis is of 40' length or more, the cranes of the sidelifter can be shifted hydraulically along the sidelifter chassis to be able to pick up either one 20', one 40', or two 20' ISO containers at a time.
As the Sidelifter is suitable for travelling on general roads for large distances and able to quickly load and unload without additional equipment, it is often used for delivering and picking up shipping containers from within a commercial district. Although these can self load, they are more often loaded or unloaded at the port with a straddle carrier or reach stacker.

Alternative names

This equipment has been referred to with a myriad of alternate names. Some of these are:
Self Loading Truck or Self Loading Trailer, (STL)
Sideloader or Sidlastare
Swinglifter or Swinglift
HAMMARlift
Containerlift or Containerlifter
Simalift or Hammarlift
Klaus-Kranmobil
Seitenlader, Sidelsser or Seitenlifter
Boxmover or Boxloader
SelfLifter
Remorque auto-chargeuse
Container picker
VALARTlift
NICONLIFT

The side cranes matched with the vehicle can lift and transport both 20 and 40 containers.
With wireless remotore control system
Product Specifications
Condition
:
New
Usage
:
container lifting
Lifting Capacity
:
36000 Kilograms (kg)
Max. Lifting Load
:
36000 Kilograms (kg)
Max. Lifting Height
:
10 Meter (m)
Power Source
:
Hydraulic
Warranty
:
12 years
Attributes
:
Easy To Operate
Contact Information
Shijiazhuang Coal Mining Machinery Co., Ltd.
167, YUXIANG STREET, Shijiazhuang - 051431, Hebei, China

Related products/services from other companies
Get Suppliers Info on Phone / SMS / Email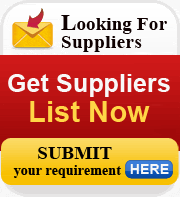 Post Buy Trade Lead
Tell suppliers exactly what you need
and make your product sourcing easy.

Trade Alerts
We give valued subscribers the option of receiving updates on your e-mail about new Buy and Sell leads; new listings on our directories; and new catalogs added.

Trade Alerts can be customized so that you will receive alerts on only the specific categories you have selected.
.... More
Other Sellers

(our organization is one of the leading material handling equipment manufactures, exporters, traders )


(we are engrossed in offering a world class assortment of material handling equipment )


(concrete machinery, hydraulic excavators, hoisting machinery, piling machinery, rotary drilling rig,)


(motorized drum, conveyor motorized drums, belt conveyor drum motor, pulley )


(track pins, dozer link assembly, track link chain komstsu dozer parts, track pin bush, forklifts, tr)


(distributors, bucket elevators, motorised slide valves)