Norfloxacin & Metronidazole Tablets
Delhi, India
Date Posted:

17 May 2017

Expiry date:

17 May 2018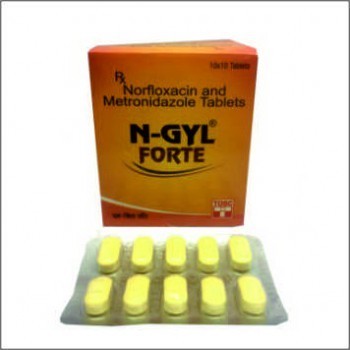 Norfloxacin Tablet is used for Urinary tract infections, Sexually transmitted disease, Reproductive organ infection, Prostate infection, Stomach infection, Eye and ear infection and other conditions.
Norfloxacin Tablet contains Norfloxacin as an active ingredient.
Norfloxacin Tablet works by inhibiting bacterial reproduction

Metronidazole Tablet is used for Ulcerative gingivitis, Infections of gum and dental cavities, Pelvic area infection, Brain infection, Lung infection, Bones infection and other conditions.
Metronidazole Tablet contains Metronidazole as an active ingredient.
Metronidazole Tablet works by inhibiting energy production and killing the bacteria and parasites.

About manufacturer: Tosc international is an exporter manufacturer of Pharmaceuticals, nutraceuticals and cosmetic products, based in Delhi (India).
Send Inquiry