Evaporator Chemicals
Maharashtra, India
Date Posted:

05 May 2017

Expiry date:

06 July 2017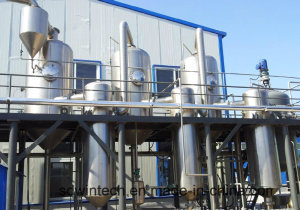 Antiscalant Low pH:
High Sequestial Antiscalant for high Hardness and Sulphate scale. Widly used in all ZLD evaporators.

Antiscalant High pH:
High PH Antiscalant For MEE, Dosage 3-5pp . Major Application in Sugar, Distillery, yeast and pharma. Juice Scale Softner

Descaling liquid for Evaporator
Polymeric descaling liquid with high performance. Low consumption. PH 2-3.

Send Inquiry