Cooling Tower Chemicals
Maharashtra, India
Date Posted:

04 May 2017

Expiry date:

06 July 2017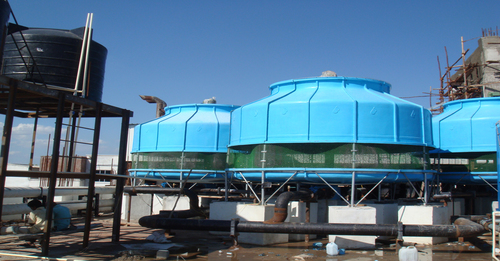 SCALE CORROSION INHIBITOR
We are leading supplier of Cooling Tower Antiscalant (Scale/corrosion Inhibitor). Synergistic effect of a blend of corrosion inhibitors specially designed to take care of existing fouled system & corrosion protection. Use of Antiscalant is a prime necessity to meet up with the huge production targets. It is effective on untreated hard water with high pH range, TDS, Alkalinity, Iron and Silica content.

Specifications:
Colorless to pale yellow liquid
pH: 5-7
Specific Gravity: 1.1-1.2
Completely soluble in Water

Scale/corrosion inhibitor is normally fed continuously to the re-circulating water. It can be injected by chemical dosing pump or directly. Dosage depends on quality of feed water and plant operating conditions.

BIOCIDE/ALGAECIDE
It is very effective organic Blending to eliminate existing slime and algae in cooling tower, storage, pond, pools and prevent their return. It will not harm fish and other wildlife.

Specifications:
Colorless Liquid
pH: 7.0-8.0
Completely Soluble in water
Mild Odour

Effective Algae control biocide. May be dosed directly from drum.

BIODISPERSANT:
We supply premium quality biodispersant that penetrate and loosen the complex structure of Biofilms which helps biocides to reach the organism for more effective control.

These products are fed at dosage that break down chain, release mineral and foulants or disperse biopolymers. ainly used in water system for removing or preventing biofilms.
Send Inquiry