Screw Air Compressor LG-3/8G
Zhejiang, China
Date Posted:

21 April 2017

Expiry date:

21 May 2017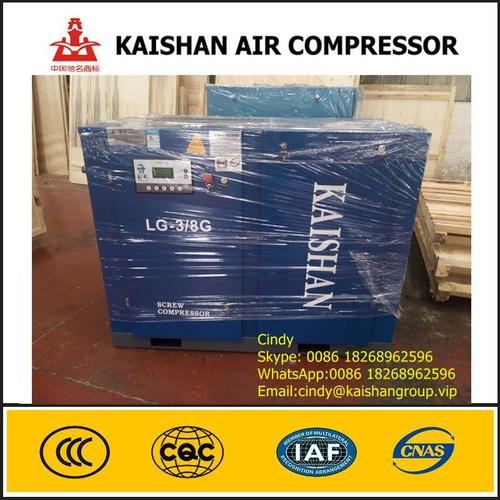 The Design Features of the LG Series
1.Our single-stage rotary screw airend is engineered for its durability. Larger rotors allows for bigger bearings, 30%-50% slower rotor speeds results in less power consumption, lower sound levels and reduced maintenance cost .
2.Our one piece bearing housing ensures both rotors are ridgely held by the bearings in proper alignment during transient periods such as machine startups/shutdowns or load changes.
3.SKF bearings and SEALTECH bearing seals are utilized in all airends.
4.All of our compressors have the latest inlet valve, airend air discharge port and oil inlet port design.
5.Lower sound (dBA) emission level than most of our competitors results in less sound pollution.
6.The axial and rotational loadings are supported by different bearings for better stiffness and less transition noise.
7.Simple package design requires only minimum maintenance for optimum performance.
8.Continuous cooling and circulation of lubricating oil, ensures long airend operating life.
Send Inquiry