Skinsafe
West Bengal, India
Date Posted:

13 April 2017

Expiry date:

13 April 2018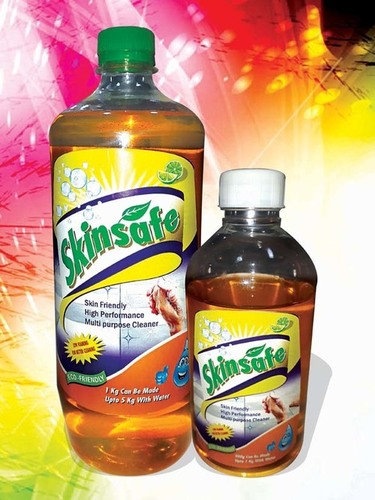 A household multipurpose cleaner which is completely skin-friendly and biodegradable.

Features :

1.Skin friendly multipurpose cleaner
2.Completely biodegradable and green chemistry
3.Low foaming resulting in better cleaning and visibility of the surface while cleaning
4.Delivers excellent cleaning efficiency
5.Sanitizes and cleans baby wear,patient wear.
6.Economical

Areas of application :

1.Kitchen Cleaning
2.Floor Cleaning
3.Glass Cleaning
4.Laundry Cleaning
5.Baby Wear Cleaning
6.Patient Wear Cleaning
7.Toilet Cleaning
8.Car Cleaning.

Directions for use :

In general add four cups of tap water to one cup of SKINSAFE for most of your daily applications.At this concentration SKINSAFE delivers satisfactory cleaning performance.This solution can be stored over a month.

Increase the concentration of SKINSAFE if at all required for obtaining higher cleaning action for cleaning a particular surface.You may even use it in concentrated form without effecting your skin.

For washing machines start with half the quantity of SKINSAFE in its concentrated form when compared to the detergent that you use presently and increase if at all required with your experience.
Send Inquiry