Shiatsu Pillow Massager
Maharashtra, India
Date Posted:

03 April 2017

Expiry date:

03 April 2018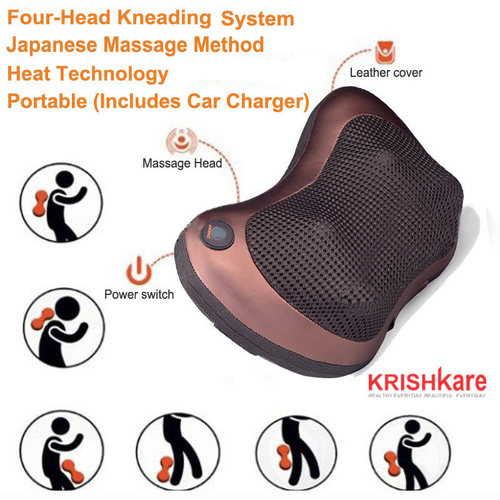 Sit back and relax has never been more literal. With a four-head kneading massage system that relaxes and relieves tight muscles, this Pillow Massager is the perfect addition to your home, your office and even your car.

This pillow uses Japanese Shiatsu style of massage with heating function that releases stress, and soothes aches, and pulled muscles. With three modes forward, reverse, and non-heating, this massage pillow is perfect for every kind of mood.

Its ergonomic, super slim design fits perfectly against all parts of your body including your lower back, upper back, neck, abdomen, stomach, arms, thighs and even calves making for a close, relaxing massage. Plus, an adjustable strap secures the cushion to your favorite chair, so you can get a massage while youre on the go, working or even simply watching TV!

Car charger included.

Equipped with Overheat Protection Device & programmed with 20-minute Auto Shut-Off to ensure safety. UL approved power adaptor works with both 110-120V & 220-240V electrical outlet.
Send Inquiry