Cold Cutting Without Tension Bag Making Machine
Thu Do Ha Noi, Vietnam
Date Posted:

25 March 2017

Expiry date:

08 May 2018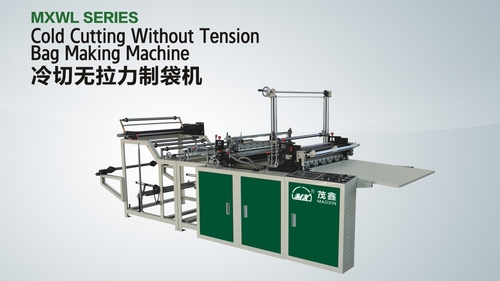 * Suitable for processing HDPE, LDPE, PP tube film into flat bag and vest bag with and without color.
* Reduce the sealing line stretch when machine running. It can process the bags with width as 1-10mm and increase the weld strength of the bags.
* Electronic eyes follow the sign of color film. Which keep the location of words and pictures more exactly.
* Welding knife is made of alloy steel, three stage heating with two ends of the heating pipe, heating, independent thermometer control.
* Welding knife doubled back to send, independent servo motor control, pressure cylinder control.
* The set up of length and speed are controlled by the computer which keeps the waste much less and operate much more easier.
* It is accompanying with the automatic functions about carrying material feeding, sealing, cutting, counting, sending and alarm, etc.
Send Inquiry