Subject :
Light Weight Clay 50g
Post Date : 20 March 2017
Expiry date : 20 March 2018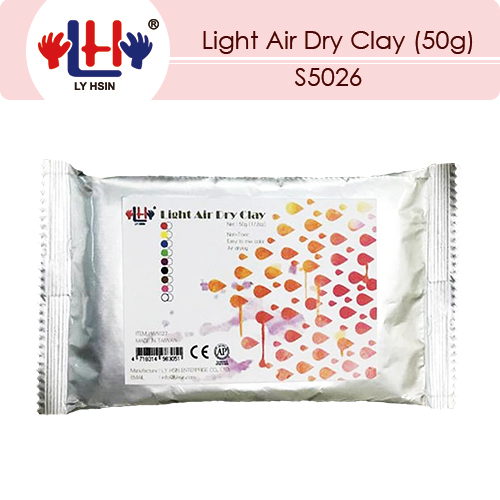 Description
Light air dry clay is a water-based clay.It is lightweight, extremely soft touch and does not stick to your fingers.You can changethe color of the clay to any color you like . It is suitable for creatingdelicate objects like flowers and intricate jewelries as well as sculptures,magnets and others. Once dry it remains flexible yet firm.It can be painted andit can protected with varnish.

50g packed in Aluminum foil bag.
11 colors: White, Yellow, Red, Blue, Green, Orange, Purple, Black, Brown, Skin, Pink.
It is lightweight, pure white and ready-to-use.
It is very soft, clean, and takes detail extremely well.
Air-hardening.
Non-toxic.
It air dries in about 1-2 days.
Easy to use and mold.
Easy to combine with creamy clay. Terrific for Jewelry, Sculptures,Dolls, Miniatures, Models and Ornaments!
Contact Information
LY HSIN ENTERPRISE CON.,LTD
NO.1 ,LN7, LIDE ST., ZHONGHE DIST, NEW TAIPEI CITY, Taipei - 23584, Taiwan

To view other 17 Online Catalog(s) dealing in 'alpha-pinene'
Click Here
Get Suppliers Info on Phone / SMS / Email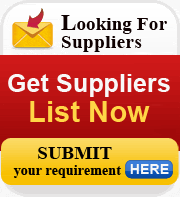 Post Buy Trade Lead
Tell suppliers exactly what you need
and make your product sourcing easy.

Trade Alerts
We give valued subscribers the option of receiving updates on your e-mail about new Buy and Sell leads; new listings on our directories; and new catalogs added.

Trade Alerts can be customized so that you will receive alerts on only the specific categories you have selected.
.... More
Other Sellers

(manufacturer and exporter of crafts ceramics, closeouts of arts and crafts, porcelain dolls, porcela)


(exporter of polyresin items with high quality, figurine, pigeon` dove, couple, doll, india god, fair)


(supplier, manufacturer and exporter of mannequin, clothes model, racks, manikin, dress form, lay fig)


(manufacturer of clay products )


(manufacturer and exporter of fine kaolin products, clay figurine, non-metallic mineral products )


(exporter and manufacturer of toys, anime figure, action figure, plastic figure, collectible figures,)