Subject :
Laser Marking Machine 02
Post Date : 20 March 2017
Expiry date : 19 April 2017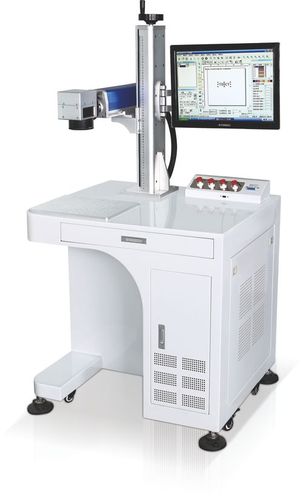 Description
1. The integrated modular structure design is used to ensure the human-oriented operation process.
2. The 3rd generation fiber laser is used, and the electro-optical conversion efficiency is up to 60%, with excellent beam quality M2<1.4.
3. Excellent beam quality creates the ultra fine marking effect, and the beam quality is much better than the traditional solid laser hit marking machine, featuring fundamental mode (TEM00) output and focusing spot diameter less than 20um. The divergence angle is the 1/4 of the diode pumped laser. It is particularly suitable for fine and precise marking.
4. High speed scanning vibrating mirror is used. The marking speed is very fast, more than 4 times over YAG and DP semiconductor marking machine, having high efficiency and saving time and labor cost;
5. All air cooling, no consumables, maintenance-free for 8 years, low service cost, energy saving, the machine power is 500W only. Compared with the lamp pumped and the semiconductor laser marking machines, it can save electric charge by 20,000-30,000 yuan per year.
6. The marking is environmental friendly, does not fade forever, in compliance with the RoHS standard.
7. The marking software has powerful function and is compatible with CorelDRAW, AutoCAD, Photoshop and other software files; supports PLT, PCX, DXF, BMP and can use SHX, TTF font library directly; supports automatic coding and can print serial number, batch number, date, bar code, 2D code and jump numbers automatically.
8. It features convenient maintenance, long service life and compact structure, saving the space, and is suitable for operation under harsh environment.

Contact Information
ANHUI HONGYANG LASER TECHNOLOGY CO., LTD.
WEST SIDE, BUILDING B1, GONGTOU LIHENG INDUSTRY PLAZA, Hefei Anhui Province, China

Get Suppliers Info on Phone / SMS / Email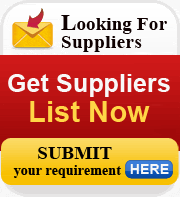 Product Showroom
Post Buy Trade Lead
Tell suppliers exactly what you need
and make your product sourcing easy.

Trade Alerts
We give valued subscribers the option of receiving updates on your e-mail about new Buy and Sell leads; new listings on our directories; and new catalogs added.

Trade Alerts can be customized so that you will receive alerts on only the specific categories you have selected.
.... More
Other Sellers

(cutting disc production line)


(we are the leading manufacturer, supplier and exporter of other machinery . we also dealing in flame)


(manufacturer, supplier and exporter of ivets, g-bulb rivet, standard rivets etc)


(multifunctional drying drum, environmental friendly and energy saving)


(we are the exporter, manufacturer and supplier of other machinery, one-way shock absorber, hydraulic)


(we are manufacturer of table drilling machine for light industry, drilling machine, hole dill machin)