Piling Rigs
Telangana, India
Date Posted:

17 March 2017

Expiry date:

17 March 2018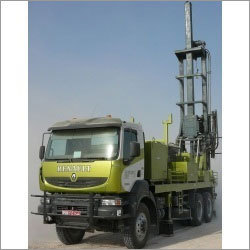 We manufacture and export piling rigs. Our piling rigs have the following technical

Specifications :
Drill hole of maximum diameter : 1066 mm (42) and maximum depth: 5 meters.
Mast has overall length of 8000 mm.
Rotary head of maximum speed : 0-20 Rpm and maximum torque: 2400Kg-m.
Feed system has pull up capacity : 15000 Kgf and pull down capacity: 5800 Kgf.
Prime mover has engine of 260 ps @ 2100 rpm.
Stabilizer has cylinder bore diameter: 125mm and stroke : 610mm
Breakout wrench has cylinder bore diameter: 100 mm and stroke : 300 mm

For more details please contact us.
Send Inquiry