Industrial UV Sterilizers
Telangana, India
Date Posted:

17 February 2017

Expiry date:

17 February 2018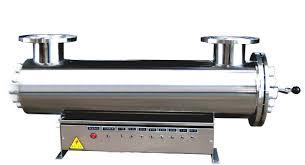 Our organization is highly renowned in manufacturing and supplying UV Sterilizers to our clients. These are ultraviolet systems. These are basically electrical devices which use ultraviolet energy for destruction of microorganisms. These sterilizers do not use any type of chemical in this process. These sterilizers are operational in range of 254 Nano meter because it is perfect for removal of different microorganisms which include bacteria, virus, algae, protozoa and parasites.

Features :
* Flawless and accurate
* Quality specification
* Comprehensive range and well tested.
Send Inquiry