Chemical Peels -Skin Whitening In Mumbai
Tamil Nadu, India
Date Posted:

10 February 2017

Expiry date:

10 February 2018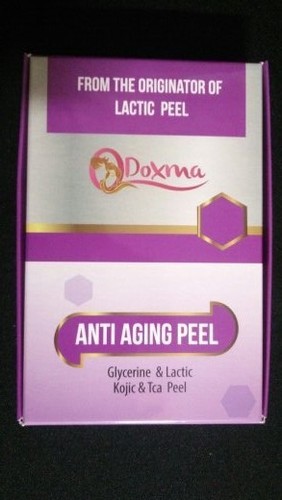 Q- DOXMA
EFFECTIVE RESULT!!
LACTIC & TCA Peel
Enhanced with Bearberry ,licorice & Kojic acid
Composition
Retinol 10%
Lactic 40 %
Tca 30%
Kojic acid 5%

TCA , LACTIC & RETINOL combination is specially formulated for skin lightening. Its powerful effect clears the face in few treatments, leaving the skin clearer, brighter & more youthful.
It stimulates natural collagen production, improves hyperpigmentation. It is also effective for skin lightening & moisturization. It lightens the skin & reverses the aging effect & also
specially formulated for lifting & lightening the face and neck. It repairs facial sag, causes facial tighteing. it also lightens the skin leaving the skin clearer, brighter & more youthful.


clinical tests show*: -

after one use : 14% showed an improvement in DARK COMPLXION skin
after 3 uses : 25% Result
after 4 weeks : 45% Result
8-week : will see 75% Result.
clinical and self-assessment study ,

INGREDIENTS - Aqua (Water), Alcohol denat, Citric acid (10%), Tca ( 30%), Lactic acid (40%), Kojic acid (5%), Salicylic acid (3%), Retinol (10%), Propylene glycol, Hydroxyethylcellulose, Ammonium Hydroxyde, Phenoxyethanol, Methylparaben, Ethylparaben, Propylparaben, Butylparaben.
Instructions for Use:
Break the top of the skincare ampoule. Distribute the precious serum directly on the skin or mix in a cream or in a mask. Massage delicately on the interested areas until completely absorbed.
Apply one skincare ampoule every seven days for a month . Do not expose your skin to the sun. Avoid eye contact- In this case rinse thoroughly. Break the ampoule with a cloth, not with bare hands.
Send Inquiry