Subject :
Sting Gold Energy Drink
Post Date : 11 January 2017
Expiry date : 10 February 2017
Description
Hangenco is one of the leading export company in Vietnam. We have many kinds products, good quality, good price, all size. We have been offering a wide range products to our customers all over the world.

Specification :
Components : Saturation water CO2
Sugar
Axit adjustment agents(330, 331iii )
Mixed Premix( maltodextrin, taurine( 200mg/L); caffeine(190mg/L), inositol (30mg/L),
Vitamins: B3(10mg/L); C, B6(2mg/L), B12(1.8mcg/L); natural fruit, Anti-oxidants(452i, 385), preservatives(202, 211),
Mixed colors(129), refied senging(400mg/L)
We have a range of sting- energy -drink products, kindly take a look each of them
and if you are interested of any of our products, please let us know, we are always ready to serve you.
Trade Information
Unit of Measure
:
Carton/Cartons
Price
:
1 USD ($)
Payment Terms
:
Letter of Credit at Sight (Sight L/C)
Contact Information
Sunrise Foodstuff, JSC
ROOM 903, FLOOR 9TH, HITTC BUILDING 185 GIANG VO STR., CAT LINH WARD, DONG DA DIST., Hanoi - 10000, Thu Do Ha Noi, Vietnam

Other products posted by this company
Agro Commodities
We are interested in buying soybean and corn, maize in bulk We are taking this opportunity to requ ...

Soft Drink 330ml Can
Specifications:- 1. Type: Carbonated Drinks 2. Name: Coca Soft Drinks 3. Flavor: Soda 4. Package ...

Japonica Rice
We are involved in offering excellent quality Japonica Rice to our most valued clients. Our offered ...

Short Grain Rice
Our provided Short Grain Rice offers very similar nutritional value to medium grain or long grain ri ...

Vietnam Glutinous Rice
Our offered Vietnam Glutinous Rice also called sweet rice, sticky rice, is a traditional kind of ric ...
To view other 267 Online Catalog(s) dealing in 'clay'
Click Here
Get Suppliers Info on Phone / SMS / Email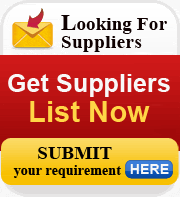 Post Buy Trade Lead
Tell suppliers exactly what you need
and make your product sourcing easy.

Trade Alerts
We give valued subscribers the option of receiving updates on your e-mail about new Buy and Sell leads; new listings on our directories; and new catalogs added.

Trade Alerts can be customized so that you will receive alerts on only the specific categories you have selected.
.... More
Other Sellers

(trader, supplier, exporter and manufacturer of energy drink.)


(since our inception in 1990, we have been catering our clients with a flavoursome range of beverages)


(tailoring materials, zippers, textile fabrics, interlinings, sewing machine, gents garments, energy )


(red bull drink, energy drink)


(pineapple tidbits in light syrup, coconut water)


(alltime cocoa beverage, health food, soft drink, cocoa drinks)