Pasumark Gingelly Oil 100 Ml Pet Bottle
Tamil Nadu, India
Date Posted:

29 December 2016

Expiry date:

29 December 2017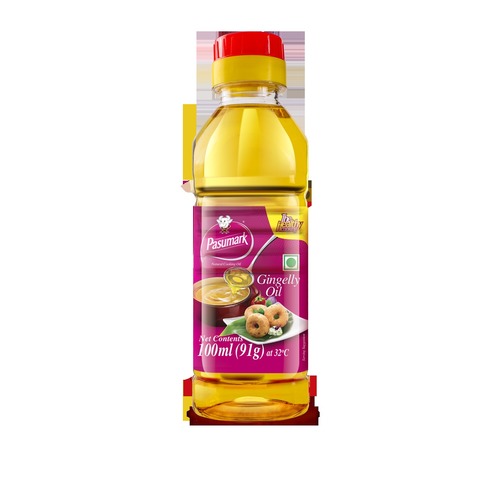 PASUMARK Gingelly Oil is manufactured from best quality Gingelly seeds in natural method and is packed in convenient PET bottle for easy use. The best quality Gingelly seeds from market are tested, graded and sorted and all unwanted material are removed and only pure and clean Gingelly seeds are used for extraction of PASUMARK Gingelly Oil.
The oil extraction process is deployed in such a way that the natural properties of the Gingelly Oil are not affected.

The oil is packed in Food grade 100ml PET bottle. 2 piece closure is used for 100 % leakage free. Our PET bottles have Primary Seal and Secondary seal for 100 % leak proof. It has flow regulators for regulated flow of oil from the PET bottle.
Our PET bottles have non-drip lip, so it prevents oil spillage after pouring. So there is no unwanted sticky oil outside the bottle.

For more details please contact us.
Send Inquiry