Samosa Pastry Machine
Beijing, China
Date Posted:

25 October 2016

Expiry date:

25 October 2017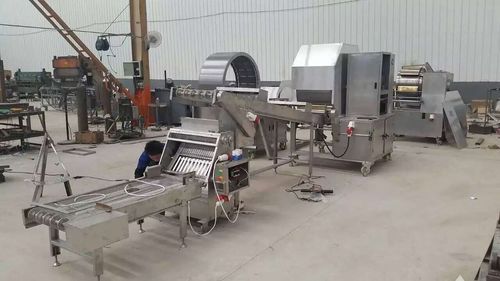 Our newest Pastry Machine Model HDT -6000A (export Model) is made by stainless steel with automatic pastry making ,pastry conveyor, pastry cutting, pastry stacking, pastry counting, batter automatic supply functions, in addition the machine has plug and play function.
It makes about 5000pcs to 6000pcs samosa or spring roll pastry per hour. This pastry line is mainly used in samosa, spring roll making, if plus stuffing feeding machine, it can be automatic samosa spring roll production line. The only work labor does is folding wrapping. It saves a lot manpower.

Total power : 30KW, 380V,3phases 50HZ/60HZ
Total size : 5400x1500x1700mm (maybe a little different in size)
Total weight : 650kg
Max baking pastry wide : 40cm or, 45cm at buyer request.
Receipt will be supplied to real buyer.
Output of samosa spring roll pastry : 5000pcs to 6000pcs per hour.

Send Inquiry