Automatic Solder Paste Mixer
Guangdong, China
Date Posted:

18 October 2016

Expiry date:

18 October 2017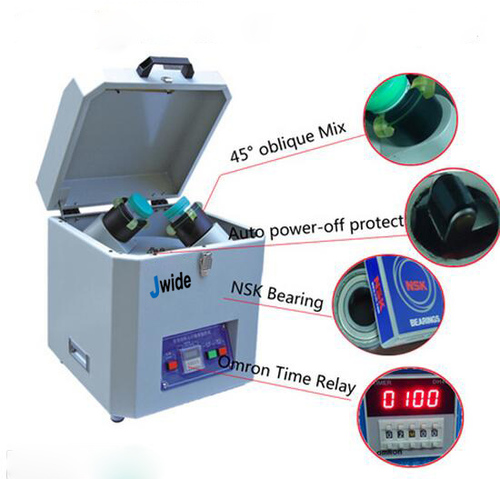 Our Advantage :

** Over 10 years production experience
** Bulk production for immediate shipment
** Price is neither the highest nor the lowest,but quality is ensurable
** CE approved machines
** Revolution and rotation mixing method makes it more average,no bubbles.
** No shake and less noise, can even mix on a piece of glass.
** Omron time controller with much stable quality
** Can mix 2 bottles of 50g solder paste each time or you can choose to mix 1 bottle as well
** Solder paste bottle diameter from 60~66mm.
** Standard application : solder paste.
** Material OEM type : silver paste mixing, glue mixing and other material.

Our standard solder paste mixer can mix 2 bottles of solder paste with 500g each bottle,and bottle diameter from 60~66mm,but we can also make other sizes of mixer according to your bottle diameter;any other types of mixers are also available,like: silver paste mixer, glue mixer.
Send Inquiry