Orbit Head For Die Sinker Machine
Maharashtra, India
Date Posted:

06 September 2016

Expiry date:

06 September 2017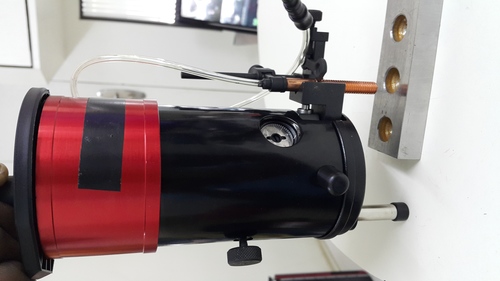 1) Converts the Z-axis vertical movement to an orbital movement.
The ORBIT HEAD forms the whole depth of the thread in a single
orbital cycle. No need for interfering with the machine's electronic circuits attach as an electrode holder and its ready to operate.
2) Maintains the EDM machine features of sinking and withdrawal. Withdrawal of electrode designed so it is always towards the center of the hole and not in the direction from which it came in order to achieve improved flushing. Up to 3.2 mm (1/8") horizontal movement in 0.02 mm (0.001") increments. Special flexible hose for spraying fluid directly through the electrode for blind threads. Two positions for attachment of electrode. Orbital fixed angular movement for threads (as well as circlip slot, inverted cone etc.) Orbital and rotating about its axis for circular symmetrical shapes.
3) A special electrode attachment enables the removal and replacement of the electrode without losing pre-settings for threads (to prevent cross-threading).

Send Inquiry