Briquettes
Istanbul, Turkey
Date Posted:

06 May 2016

Expiry date:

06 May 2017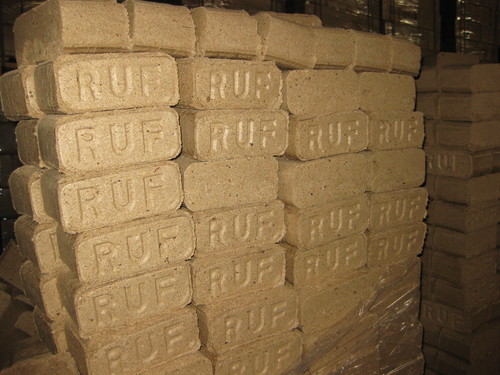 The size of the RUF briquettes: 15x9x6 cm
Compliance with the standard DIN 51 731.

Moisture: <8%
Heat: ~ 18 MJ / kg
Ash content: 0.3 to 0.5%

Possessing all advantages of a usual fire wood, fuel briquettes have a number of unique advantages:
-High fire safety. Wood briquettes have a steady flame, do not spark and shoot. They produce practically no smoke so it's a pleasure to use them for indoor decorative fireplaces.
-High calorific capacity. The small humidity percentage along with slow and stable burning, both result in lower cost and lower consumption. Renewing and fueling the fire with briquettes is done 3 times less in comparison with standard burn-wood.

Low ash content. Wood briquettes give no more than 1 % of ash, so it means that there is no need to clean the fireplace after the burning out. This is the lowest rate among hard fuel types. During the briquetting no additives are used, so the ash remaining after briquettes burning out is an ecologically clean fertilizer.


-Convenient packaging (12 briquettes, package weight - 10 kg)
-Low weight even of great volume of briquettes
-High density - so it occupies less space
-Environmentally friendly raw materials, does not cause an allergic reaction.
-Safe storage - there is no possibility of spontaneous ignition.
Send Inquiry