Load/Torque/Pressure Sensors Instruments
Gujarat, India
Date Posted:

25 August 2015

Expiry date:

22 June 2018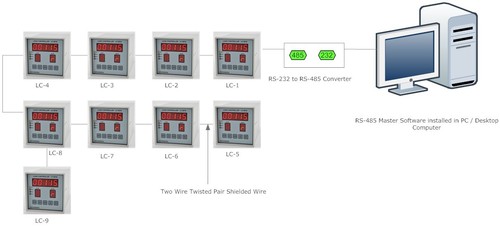 We supply variety of instruments for indication, control, transmission of Load, Torque, Pressure measurement data.
They can be useful in displaying the parameters, control the process, transmit the signals for remote display, computation and analysis connected to the PC.

They are available with-
Digital Display
Remote large display
Wireless radio transmission for remote data processing
Signal transmission is also through Serial Port on MODBUS Protocol
Ether net connectivity is also available
Signal through 4-20ma is also provided for long distance transmission of data
Multi point data logging is also provided
They can be used in-
Weighing
Process industries
Testing
Research
Manufacturing
Auto industry
Material handling and lot more
range covered is-
0-300000Kgf.-for load cells
0-50000NM-for torque sensors
0-1000Bars-for pressure sensors
Minimum qty. order is not RISTRICTED-can accept orders for any qty.
Send Inquiry